DEA Fines Walgreens $80 Million for Oxycodone Violations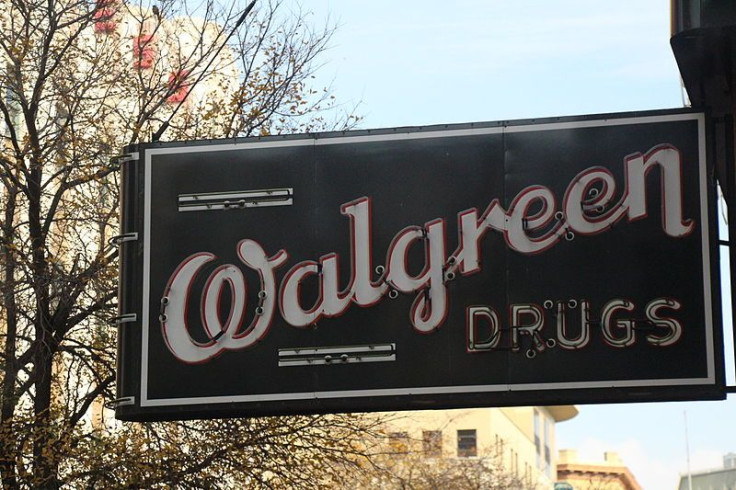 After a nine-month investigation into the Walgreens distribution centers of Jupiter, Florida, the Drug Enforcement Association (DEA), handed the largest fine in the history of the US Controlled Substances Act to Walgreens at a cost of $80 million, alleging the pharmaceutical company allowed millions of controlled substances, including the painkiller oxycodone, to reach the black market, USA Today reported.
The Jupiter, Florida distribution center was the largest supplier of oxycodone — a highly addictive painkiller and the active ingredient in OxyContin — to retail pharmacies in Florida, the DEA said.
"The distribution centers are the first line of defense," US Attorney Wilfredo Ferrer told USA today.
In addition to the fine, the DEA also suspended the controlled substance licenses for the distribution center until Sept. 2014, as well as six Walgreens retail pharmacies in Florida until May 2014. The settlement also closes similar investigations that were being held in Colorado, New York, and Michigan, Ferrer said.
The DEA requires distributors to inform the agency if they receive orders of unusually large quantities or pharmacy orders.
The retail pharmacies involved ordered more than a million pills a year, while the average US pharmacy ordered 73,000 oxycodone pills, the DEA said.
"Walgreens pharmacists blatantly ignored red flags and filled prescriptions they knew or should have known would be illegally diverted," Mark Trouville, a Miami-based DEA agent, told Bloomberg Businessweek.
Walgreens has taken steps to enhance ordering and inventory systems, and is training its employees "to ensure appropriate dispensing of controlled substances," Kermit Crawford, president of Walgreens' pharmacy, health and wellness division, said.
"As the largest pharmacy chain in the US, we are fully committed to doing our part to prevent prescription drug abuse," Crawford said in a statement. "We also will continue to advocate for solutions that involve all parties — including leaders in the community, physicians, pharmacies, distributors, and regulators — to play a role in finding practical solutions that combat the abuse of controlled substances and ensure patient access to critical medications."
Walgreens expects the fine to lower its stock by four to six cents per share in the third quarter, and it closed down 11 cents at $49.54 a share Tuesday.
The black market flourishes in Florida, where the federal officials have charged 59 doctors in connection to illegally prescribing painkillers, while 192 doctors voluntarily surrendered their licenses. The DEA also recently shut down hundreds of "pain clinics" where patients were given prescriptions for opioids after hasty examinations, according to The New York Times. In addition to this, the DEA recently revoked the licenses of two Florida CVS pharmacies. In October Cardinal Health paid $34 million in fines to settle claims it failed to report suspicious sales of painkillers.
Published by Medicaldaily.com