DEA Halts Over-The-Counter Sales Of Cold And Allergy Drug Zephrex-D; Use In Meth Production Still Possible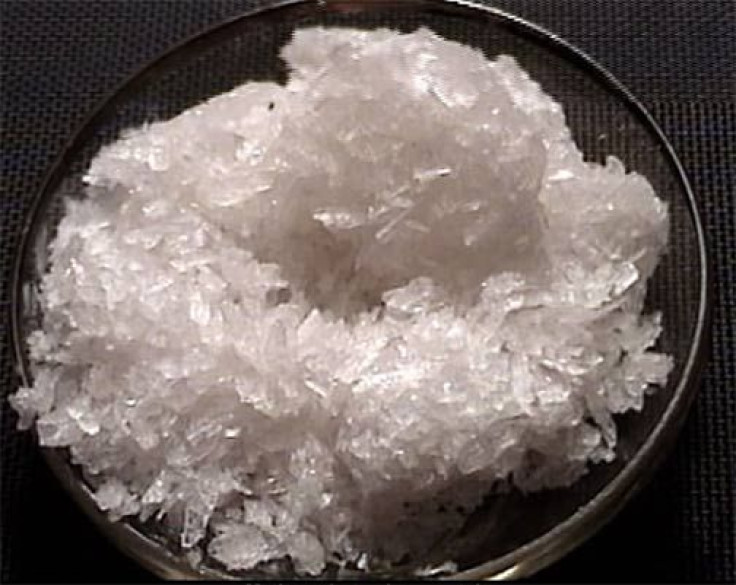 St. Louis pharmaceutical company Westport started distributing the cold and allergy decongestant Zephrex-D to Missouri pharmacies in December. But after almost a month of distributing it to more than 15,000 pharmacies across the nation, the Drug Enforcement Administration (DEA) says the drug will still be subjected to the same rules as other pseudoephedrine drugs, even though its makers say that it's very difficult to make methamphetamine with their product.
Common methods for making methamphetamine wouldn't work with Zephrex-D, Westport officials told the Associated Press. The "one pot" and "shake-and-bake" methods, which involve mixing pseudoephedrine drugs with other ingredients in a bottle would result in a gooey substance rather than meth's signature crystal structure. The company says that although meth can be produced in small quantities in actual labs, the yield would be so small that it would drive up the cost to between $250 and $500 per dose — almost 20 times the street value of the drug.
"It's just not economically feasible for the meth-maker to use this product," Jason Grellner, narcotics enforcement commander in Franklin County, Mo., told the AP.
Still the DEA says that government chemists were able to manufacture meth from Zephrex-D, and therefore, should be sold behind the counter like other pseudephedrine, ephedrine, and phenylpropanolamine drugs under the Combat Methamphetamine Epidemic Act of 2005. Under the law, retail of these drugs are limited to a certain daily and monthly amount, and customers must also show identification, after which their names are logged into tracking databases.
"DEA commends the efforts of companies to develop products that deter the production of illicit drugs," DEA Spokesman Rusty Payne said in a statement. "While this particular company claims that their 'drug delivery system provides a new and unconventional approach to combat drug misuse,' this product can still be utilized to manufacture methamphetamine."
Methamphetamine production has grown exponentially over the past few years. In 2011, there were a reported 10,287 meth lab incidents, 39 percent more than in 2008. Missouri started selling Zephrex-D before any other state because it holds the record for most meth lab incidents — there were 1,825 in 2012 — followed by Tennesse, at 1,585 incidents.
Meth is a stimulant that affects the central nervous system. It increases dopamine levels in the brain, which results in feelings of euphoria. However, abusing the drug can lead to reduced motor skills and impaired verbal learning, as well as severe structural and functional changes in areas of the brain associated with memory and emotion, according to the National Institute on Drug Abuse.
Published by Medicaldaily.com