Dead Baby, Yasmin Gomes, Wakes In Hospital Chapel: First Such 'Miracle' In '20 Years Of Medicine,' Doctor Says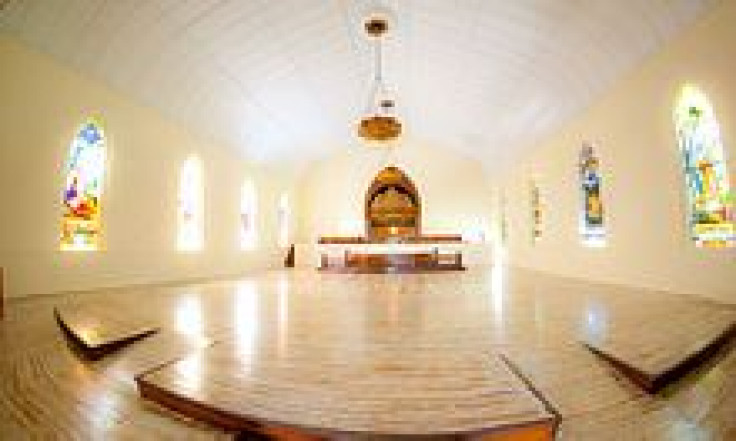 Hospital personnel and family members are at a loss for words in describing the rebirth of Yasmin Gomes, but "miracle" might be a start. A nurse's decision to place the "dead" baby in the chapel of Lincoln Graca hospital in Brazil — because she "couldn't face sending her to the morgue" — may have saved the child's life.
The child's mother, Jenifer da Silva Gomes, was helpless as doctors frantically tried to revive her newborn who had showed signs of life at birth but lost vitals moments afterward. When doctors pronounced Yasmin dead and signed her death certificate, all seemed lost for Jenifer.
"My world crashed down right then. It was the most desperate moment when all my dreams were snatched away," she told Brazil's Tanosite.
The nurse assisting with the pregnancy, Ana Claudia Oliveira, decided against shipping the infant off to the morgue, so she had Yasmin dressed in a burial gown and placed her in the chapel because she was a "little angel," International Business Times reported.
"I can assure you, the child was dead. Her pupils didn't respond to light. All her signs pointed to the complete absence of life," said Oliveira.
"I saw it with my own eyes. She was blue all over, completely dead."
After unsuccesful attempts to bring the child back, Doctor Aurelia Filipak said what happened next was unlike anything he has seen in his 20 years of medicine.
Elza Silva, grandmother of Yasmin, was on her way to the chapel in order to transfer her presumably dead granddaughter to the morgue when, in her eyes, a miracle took place. Yasmin, who was pronounced dead by doctors just three hours before, opened her eyes and began kicking.
"At first I couldn't believe it, we couldn't accept that it could happen," Silva explained to Brazil's Globo G1.
"Then we saw that she was breathing. We hugged each other and started to shout, 'she's alive, she's alive.'"
When Oliveira stopped to consider medical explanations, she decided there were none — simply put, it was a miracle.
Published by Medicaldaily.com