Dead Cat Owner "Gnawed And Eaten" By Starving Pets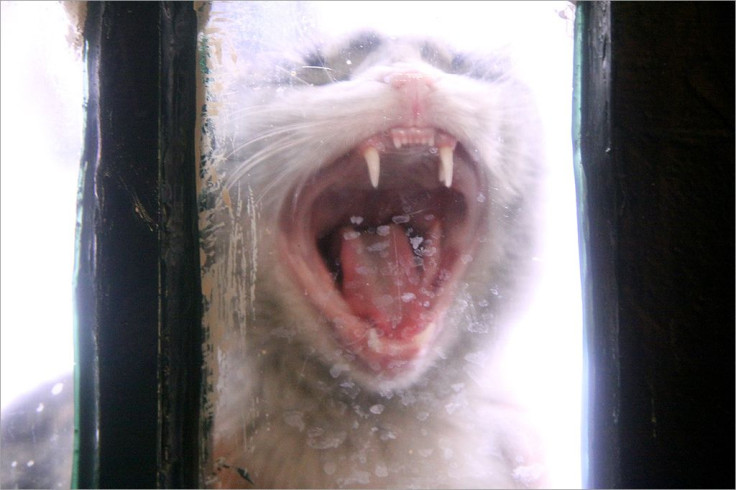 A reclusive British woman was reportedly eaten by her own cats after her dead body went undiscovered for months.
The Independent reports that when concerned neighbors of 56-year-old Janet Veal contacted the local police, officers accessed the woman's home through an unsecured upstairs window. Inside, they found the floors littered with trash and pet carcasses.
When an officer searched the kitchen, he discovered Veal's partially decomposed body, with parts "gnawed and eaten" by the cats and dogs that had survived her.
"These animals had been, the officer thought, confined in these two rooms downstairs for what may well have been a period of many weeks, stretching quite possibly into several months," said Coroner Keith Wiseman in a Southampton Coroner's Court inquest. "This too was a distressing experience because it was clear that certain parts of Mrs Veal's body were missing and had, the officer formed the view, effectively been gnawed and eaten away by the animals."
Although the state of the body problematized the subsequent autopsy, Veal's medical records indicated a history of chronic obstructive pulmonary disease. The chest complications may have disabled her and rendered her unable to call for help, Wiseman noted.
He added that there was "no indication otherwise and no suggestion…that she had been in any way attacked by the animals while she was alive."
Veal was described by her neighbors as a reclusive animal lover, whose husband had left the year before. When they noticed that her mailbox was filled with unopened mail dating back months, they realized they hadn't seen her for quite some time.
Wiseman concluded the inquest by characterizing the incident as a tragedy and ruling a death from natural causes.
"Given the background history and findings I am prepared to find on the balance of probabilities this was sadly a natural death that led to really very untoward consequences because of the inability of Mrs Veal to get any assistance for herself and to be confined in the way that she was in this property with a number of animals that had not been fed for quite a long period of time," he said.
Published by Medicaldaily.com