Deadly Heat Wave Claims at Least 46 Lives, Expected to End as Cold Front Rolls in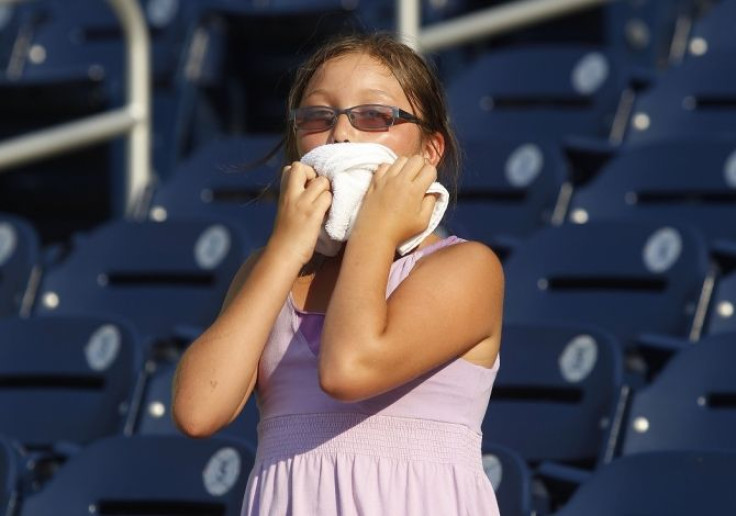 The scorching heat wave that has claimed at least 46 lives is expected to come to an end as temperatures begin approaching normal levels from the Midwest to the East coast.
After days of record-breaking highs in the central and eastern parts of the country, a cold front will move in through the South and mid-Atlantic, bringing thunderstorms and showers throughout the regions, according to National Weather Service Meteorologist Andrew Orrison on Sunday to The Associated Press.
Orrison said that temperatures will drop to a more normal range between mid-to-upper-80s, and that people living in the Southeast and Tennessee Valley will experience "still fairly warm" weather at around 90 degrees.
The cold front began moving southward Sunday in the eastern half of the country, bringing down some temperatures by 15 degrees or more from Saturday's highs, which peaked above 100 in cities like Philadelphia, Washington D.C., St. Louis, Indianapolis and Louisville.
There were many reports of deaths among the elderly who were stuck in homes without air conditioning because of ongoing power cuts. At least 10 deaths in Chicago were blamed on the heat. Three people died in Tennessee with additional deaths in Maryland, Wisconsin, Ohio, Indiana and Pennsylvania being reported.
Temperatures had reached 105 degrees in Washington DC and 107 degrees in St. Louis, Missouri, on Saturday.
"It's hotter than hell," tourist John Ghio, visiting Washington DC, told Reuters news agency.
"Too hot," said Chinese tourist Xiao Duan, 30, who was also visiting Washington. "My father says it's like we're being burned by flames."
Many tourists in New York City also opted out of exploring outdoor sites like Central Park to spend much of their weekend shopping in air-conditioned stores, according to Associated Press.
"But that's OK, shopping is always good in New York," Linda Boteach of Baltimore told the Associated Press. "It was worse in Baltimore," Boteach said. "It's all relative."
The heat wave has also reached parts of Canada with weekend temperatures breaking 11 daily records in Ontario, and hundreds of thousands of residents in West Virginia, Virginia, Ohio, New Jersey, Maryland and Indiana are still living with power outages caused by storms in the area about a week ago.
Published by Medicaldaily.com