Deaf Customers Sue Starbucks: Employees Accused Of Discrimination, Intimidation Against 'Deaf Chat Coffee' Group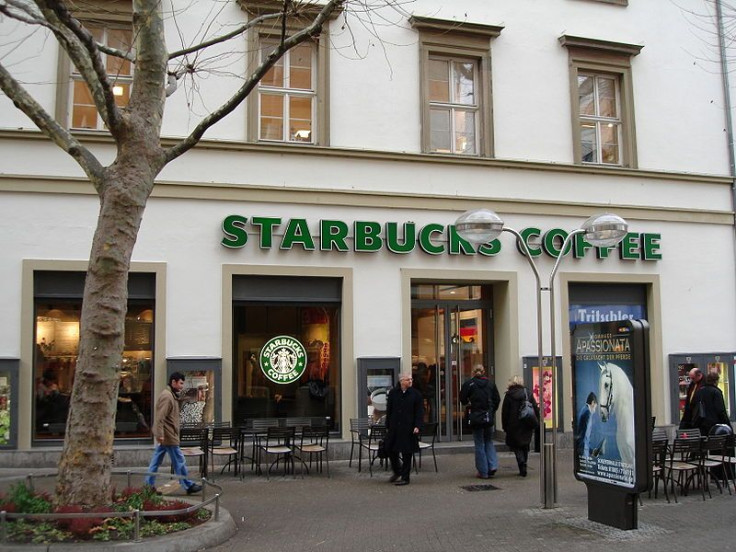 Starbucks is in hot water once again as 12 members of a monthly meeting of a "Deaf Chat Coffee" group have filed suit in federal court, alleging that a New York City location refused several of its members service and mocked the way they spoke.
According to documents filed last week in the Southern District of New York, "the company is discriminating against deaf individuals by refusing to serve them coffee because they are deaf, making fun of the way they speak, attempting to eject them from their stores, and making false allegations [to] the police."
The plaintiff's filings document discriminatory incidents at Starbucks from August 2012 until March 2013. In August 2012, plaintiff Alan Roth said that a Starbucks employee at the company's Park Avenue location "stated that he sounded funny." Roth reportedly told a manager about the incident, which ended with the employee laughing at him and screaming obscenities in his face. The manager failed to take action.
In December 2012, plaintiff Sean Finnerty says that he waited in line and tried to place an order by writing down what he wanted and handing it to a Starbucks employee. The employee refused to serve him and even wrote back to Finnerty that Starbucks was not serving deaf individuals. Court documents indicate that Finnerty was "shocked, humiliated and disgusted" after the incident.
The series of events culminated in March when a manager of a Starbucks allegedly called the police on the monthly Deaf Chat Coffee meeting to have the group removed from the store. The manager said that the group was causing a disturbance in the store, but police who responded to the call reprimanded Starbucks employees for calling them and apologized to the deaf customers.
The plaintiffs said that they did send emails about their grievances to Starbucks CEO Howard Schultz and other executives at the company. In response, they received an apology for the "inconvenience" and an offer for a Starbucks gift card. But that response was not satisfactory to the plaintiff customers, who say that the company needs to take more significant action to address the discrimination.
The customers want Starbucks to launch an investigation and sanction the appropriate employees, and the group is seeking compensatory and punitive damages for violations of the Americans with Disabilities Act.
"We want Starbucks to fully investigate the discriminatory acts that occurred," Eric Baum, an attorney for the plaintiffs, told ABC News. "We want Starbucks to implement policies, procedures, and sensitivity training so that all of its deaf customers are treated with respect."
Starbucks spokeswoman Jamie Riley said that the company is indeed investigating the allegations. "Discrimination of any kind at Starbucks in unacceptable," she said. "We take these allegations very seriously and believe that they are neither in line with our values nor our track record of engaging the deaf community as partners and as customers."
Published by Medicaldaily.com