Death Row Inmate's Execution Is Halted Again Because Of Rare Condition Affecting His Blood Vessels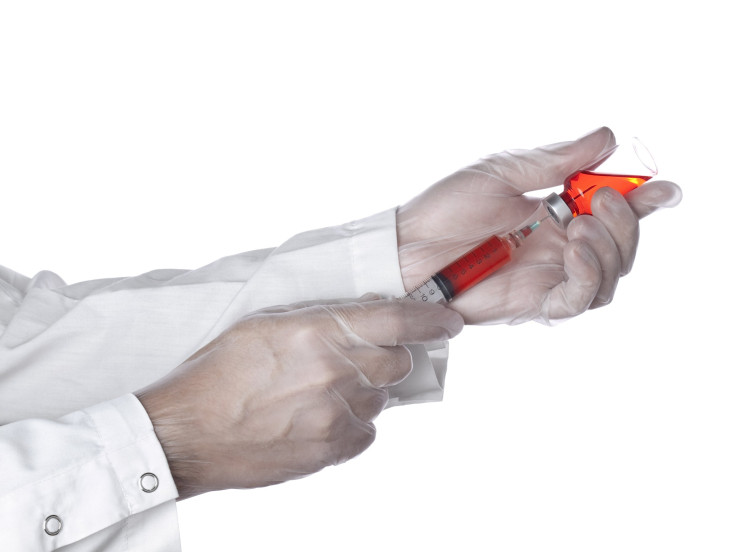 The impending death of a 46-year-old inmate with a rare medical condition has been halted again by the courts indecision on how to execute him. Russell Bucklew was born with a birth defect that creates weakened and malformed veins, which would make his execution an illegal "cruel and unusual punishment."
Those exact worse were first used in the English Bill of Rights in 1689, and then later used in the Eighth Amendment to the United States Constitution in 1791. The phrase describes a punishment that would be considered inhuman due to the suffering, pain, or humiliation it could inflict on the subjected person.
His condition, called cavernous hemangioma has caused malformation of the blood vessels and tumors in the throat and nose. According to an affidavit for his defense team, an anesthesiologist and surgeon determined his execution could put him "at great risk of choking and suffocating because of his partially obstructed airway."
The dilemma on whether or not Bucklew's condition stood would stand in the way of his execution by injection, continued through Tuesday evening just hours before his death was to take place at 12:01AM on Wednesday. U.S. Supreme Court Justice Samuel Alito decided to freeze the planned execution, and the 8th U.S. Circuit Court of Appeals agreed that this could breach the Eighth Amendment.
"Bucklew's unrebutted medical evidence demonstrates the requisite sufficient likelihood of unnecessary pain and suffering beyond the constitutionally permissible amount inherent in all executions," the court wrote.
Death row itself has been a controversial topic amongst Americans, on whether or not another human has the right to take a life away. Bucklew's case drew international attention during a recent heightened sensitivity to death row. An uncomfortable tension has grown over the moral implications of execution after an Oklahoma execution by injection went horribly wrong and the inmate, Clayton Lockett, suffered in pain until the procedure was called off. He died of a heart attack less than an hour after he was injected.
"I'm sick about it not working on me," Bucklew told The Guardian. "I'm afraid that it's going to turn me into a vegetable, that I'd be brain-dead. You saw what happened down in Oklahoma."
The inmate's life currently hangs in the balance as the courts try to figure out what to do with Bucklew, who is convicted of kidnapping and raping his ex-girlfriend, then murdering a man he believed she was romantically involved with in 1996.
Former Cape Girardeau County prosecutor Morley Swingle describes Bucklew as "a pure sociopath."
Bucklew has also asked the federal court to allow his execution to be videotaped in the case he is injected and something goes wrong. If he survived, he would be able to use the tape as record of a violation of the U.S. Constitution, and if he didn't survive but suffered, the tape could be used as evidence for a claim by his estate.
"If Missouri officials are confident enough to execute Russell Bucklew, they should be confident enough to videotape it," Bucklew's lawyer, Cheryl Pilate, said in a news release. "It is time to raise the curtain on lethal injections."
The supply of lethal injections are dwindling as more and more pharmaceutical companies are refusing to provide the necessary three-part drug concoction. Missouri corrections officials said their chemical cocktail would be safer than the one used in Oklahoma. The drug source is always kept in secret in order to protect the provider from negative publicity. An embargo from the European Union has also stopped pharmaceutical companies from shipping the drugs to the U.S.
Published by Medicaldaily.com