Deaths And Hospitalizations Attributed To A Heart Attack Or Stroke Have Decreased Dramatically Over The Past 10 Years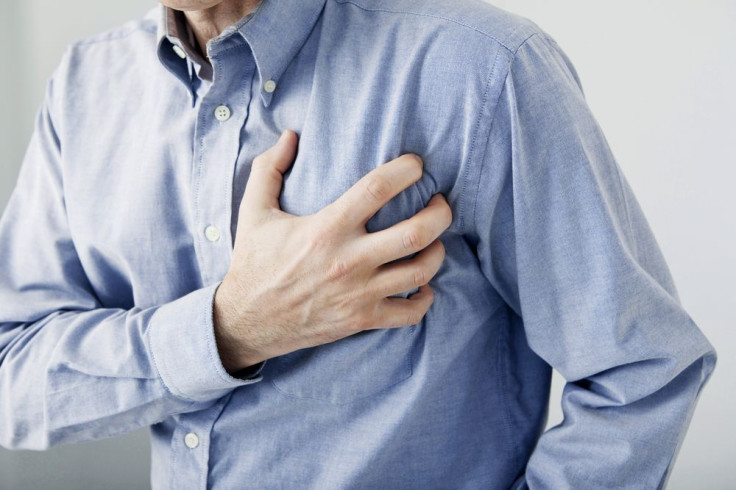 Complications related to cardiovascular disease, including heart attack and stroke, are a major cause for public health concern that can be a dangerous result of other medical conditions and lifestyle factors, such as diabetes, obesity, smoking, and excessive alcohol use. A recent study published in the American Heart Association journal Circulation has revealed that the number of hospitalizations and deaths attributed to heart disease has decreased dramatically over the past 10 years.
"Interestingly, these improvements happened in a period when there were no real 'miracle' clinical advancements," Dr. Harlan Krumholz, director of the Center of Outcomes Research and Evaluation at Yale-New Haven Hospital, said in a statement. "Rather, we saw consistent improvements in the use of evidence-based treatments and medications and an increase in quality improvement initiatives using registries and other data to track performance and support improvement efforts — as well as a strong emphasis on heart-healthy lifestyles and behaviors."
Krumholz and his colleagues gathered their findings via around 34 million Medicare Fee-For-Service recipients in 1999-2011. Data was used to investigate trends surrounding patients' rate of hospitalization, those who died within a month of being admitted, those who were readmitted within a month, and those who died during the following year. The research team called their study the "most comprehensive report card to-date" on America's progress in heart disease and stroke prevention and treatment.
After taking into account several individual factors such as age, sex, race, other illnesses, and geography, the rate of hospitalizations attributed to a heart attack dropped by 38 percent by the end of 2011. Over the past decade, rates of sudden chest pain, which is a tell-tale sign of a heart attack (unstable angina), decreased by 83.8 percent; heart failure by 30.5 percent; and 33.6 percent for ischemic stroke. The number of people who died as the result of heart failure and stroke dropped by 13 percent, unstable angina by 21 percent, and heart attack by 23 percent.
"Huge strides in lifestyle, quality of care and prevention strategies for cardiovascular health have seemed to have a ripple effect on saving lives," Krumholz added. "As a result, our country has undergone remarkable changes, which has reduced suffering and costs. There is still more work to do as heart disease and stroke combined remain the leading cause of death and disability, but this study documents astonishing progress and national achievement."
Factors contributing to such notable declines in cardiovascular disease complications included identifying and treating high blood pressure, increased use of statins, declines in the number of smokers, and quicker treatment options for heart attack victims. The Centers for Disease Control and Prevention offers easy tips for lowering blood pressure and cholesterol, like adhering to doctor's instruction and taking medication; eating a healthy diet low in salt, saturated fat, cholesterol, and high in fresh fruits and vegetables; taking a 10-minute walk three times a day, five times a week; and quitting smoking as soon as possible.
Source: Krumholz H, et al. Circulation. 2014.
Published by Medicaldaily.com