Debate: Should Autistic Man Be Denied Heart Transplant?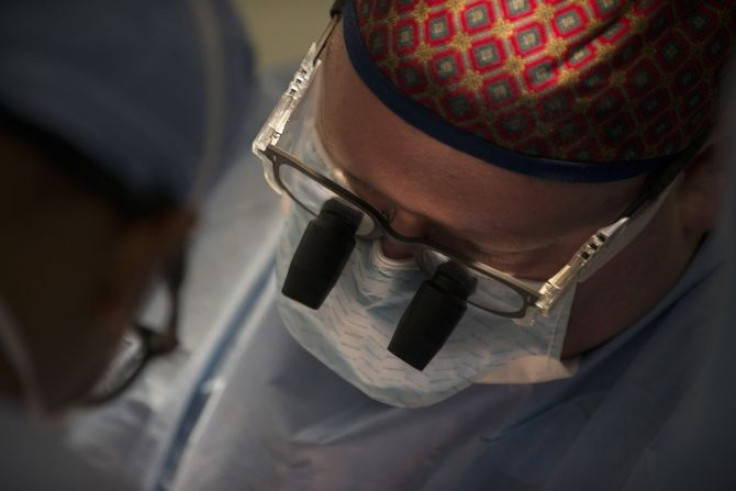 Doctors at the Hospital of the University of Pennsylvania say that mental health should affect your placement on the organ transplant list. According to Karen Corby, her son Paul was denied a heart transplant because of his autism.
Paul Corby, now 23, was born with a left ventricle that never closed after birth, so his heart does not pump the correct amount of blood. The Corby's discovered the news in 2008, and were told that they needed a transplant in 2011. The heart condition causes him to run out of breath when he takes the stairs, and is why he sleeps nearly sitting upright. His father died of a stroke at the age of 27, and his mother is uncertain if Paul has the same condition. Corby takes 19 medications daily, most of them for his heart.
Unfortunately, transplant surgery is undeniably one of rationing. According to ABC News, the UNOS donor registration website listed 114,852 people waiting for an organ transplant. This year, there were 11,468 transplants performed. Last year, 331 people died waiting for heart transplants.
Until science has come to a point where we can make enough artificial organs, it is unlikely that the system will change soon. There are simply too few organs for too many people, and people are denied for all sorts of reasons. For example, if a person is only given a 1 percent chance of living with an organ transplant, they will be denied, because that heart could go to someone living a full life.
But should mental health be considered a factor in organ transplants? The Corby's do not think so, and the University of Pennsylvania's hospital has previously performed at least one organ transplant on a person with autism.
As for the University of Pennsylvania, they have repeatedly denied the opportunity to speak to the media about this case, though according to the Philadelphia Inquirer, Corby received a letter from the hospital, stating that Paul was being denied "given his psychiatric issues, autism, the complexity of the process, multiple procedures and the unknown and unpredictable effect of steroids on behavior."
Indeed, steroids, which are given in high amounts after transplant surgeries, greatly magnify emotions. For someone with a history of impulsive or angry behavior, that would certainly be magnified. People with autism also often already have issues verbally articulating emotions and dealing with transitions, but they are certainly ways for the hospital to help with that. People with severe mental distress could try to take out feeding tubes.
The Corby's say Paul is high-functioning. He spends his days playing video games and working on his sequel to his self-published novel, Isaac the Runner. There have been incidents that would concern doctors including the fact that Paul has shouted loudly enough in the house that the police have been called at least three times to the house, and at least one of his other medications is for an unspecified mood disorder.
Karen Corby has now reached out to the Mayo Clinic and two hospitals in Pittsburgh in the hopes that Paul can be put on the list.
Ms. Corby has also created a petition in the hopes of changing the transplant committee's mind at the University of Pennsylvania. As of this morning, the petition had over 13,000 signatures, well on its way of receiving the 20,000 signatures Corby would like. If you would like to sign it, click here.
Paul said to the Philadelphia Inquirer that he just wanted his life to be saved.
Published by Medicaldaily.com