'Debilitating' Jellyfish Stings Foil Chloe McCardel's Attempted Swim From Cuba To Florida; Immediate Care Needed For Jellyfish Stings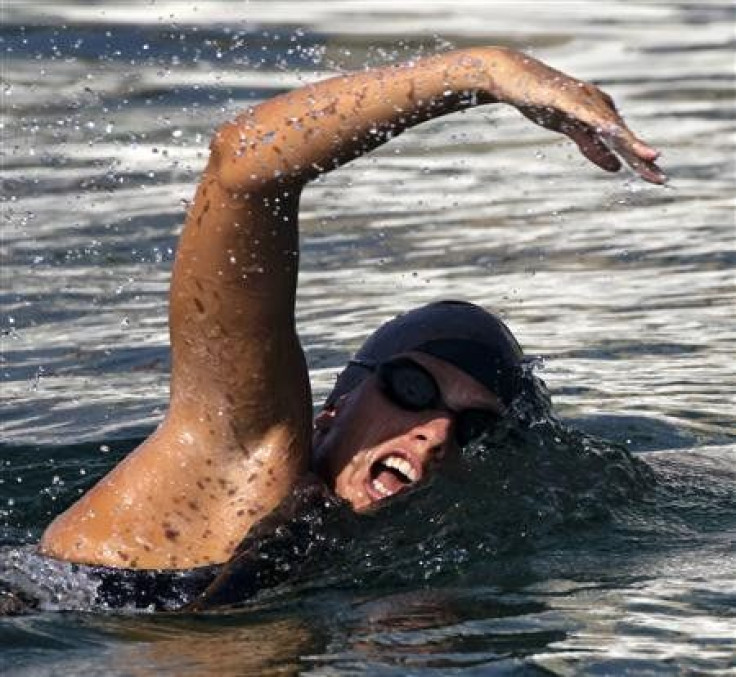 After a valiant 11-hour effort, Australian swimmer Chloe McCardel was forced to end her attempt to swim from Cuba to Florida due to "debilitating" jellyfish stings. According the Associated Press, the 28-year-old was making the fifth attempt in recorded history to swim across 100 miles of shark-infested water.
A post on McCardel's Facebook page stated, "So the word is that Chloe has suffered a 'debilitating' severe jellyfish sting that made it impossible to continue. She and the team are now heading towards Key West. Thanks everyone for all your support and best wishes."
The Melbourne native is no stranger to feats of extreme physical endurance. Her resume includes six solo crossings of the English Channel, two double crossings (out and back), and first place in the 28.5-mile Manhattan Island Marathon Swim in 2010. She is also a regular triathlete.
The last person to attempt the approximately 60-hour swim, Diana Nyad, was also forced leave the water due to a dangerous number of jellyfish stings. She commended McCardel's efforts via her Twitter account: "It's a tough night for Chloe McCardel, a superior swimmer and an exemplary spirit."
She and her team even took extensive measures to ensure McCardel had as few complications as possible. They planned the swim according to the season and moon phase to minimize the risk of box jellyfish interrupting the event.
Aside from the environmental risk factor that eventually spoiled her goal, McCardel faced a number of health concerns due to the grueling nature of a swim this far and long. In addition to the devastating toll that 60 hours of sleep deprivation can have on a person's body, she could have also faced complications from muscle fatigue and malnutrition if she didn't receive essential vitamins during the swim.
Anyone who receives a sting from a jellyfish should seek immediate medical attention before possible long-term health complications arise. According to the Mayo Clinic, people who are highly sensitive to the venom of certain jellyfish can have a deadly allergic reaction as result of a severe drop in blood pressure. Other rare cases have ended with infection and scarring.
Published by Medicaldaily.com