Defining Sexual Deviance: Are Your Fantasies Unusual And Dangerous, or Just Typical?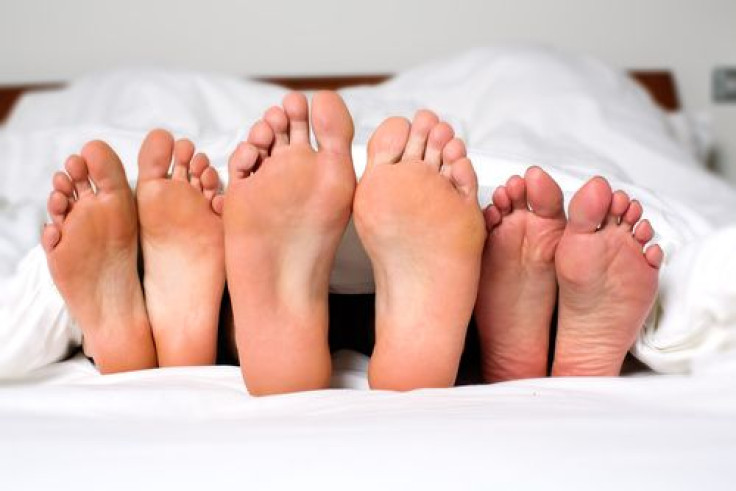 That Christian Grey has unusual sexual preferences is a well-known fact for all fans of "Fifty Shades Of Grey." But Christian's sexual fantasies are more like a natural a deviation from the mean; on the other hand, there are some fantasies that can be considered atypical.
At least, that's what new research from the Institut universitaire en santé mentale de Montréal and Institut Philippe-Pinel de Montréal, affiliated with University of Montreal, says. In a study published today in the Journal of Sexual Medicine, a team of researchers has attempted to, for the first time, provide a scientific definition for "sexual deviation."
Atypical fantasies are not a new topic. There has been ample amount of literature on the subject, ranging from discussions on incorporating the concept of paraphilia to sexual interest in atypical objects or partners. The fifth edition of the American Diagnostic and Statistical Manual of Mental Disorders (DSM-5) explains "anomalous" fantasies while the World Health Organization has published on "unusual" fantasies in defining "paraphilias"—atypical sexual interests that either cause mental distress to a person, or makes the person a serious threat to the psychol;ogical and physical well being of other individuals (according to the DSM-5). While these past efforts address important issues related to the diagnostic criteria of paraphilia, they do not define what comprises an unusual sexual fantasy.
"Clinically, we know what pathological sexual fantasies are: they involve non-consenting partners, they induce pain, or they are absolutely necessary in deriving satisfaction. But apart from that, what exactly are abnormal or atypical fantasies? To find out, we asked people in the general population, as simple as that," said lead author Christian Joyal, in a statement.
"Our main objective was to specify norms in sexual fantasies, an essential step in defining pathologies," Joyal noted. "And as we suspected, there are a lot more common fantasies than atypical fantasies. So there is a certain amount of value judgment in the DSM-5," he says referring to the fact that the DSM-5 clearly acknowledges that paraphilias may not always be pathological.
The study was conducted on university students. The adults willing to share their sexual fantasies included 1,517 Quebec adults (799 men and 718 women whose mean age was 30 years) who answered a questionnaire describing their favorite fantasy in detail.
Some of the more interesting results:
The general population has varied sexual fantasies. Fantasies can be grouped into rare, unusual, or typical categories. While fantasizing sex with a horse is rare, dreaming of a threesome is quite typical while thinking of "golden showers" is downright unusual.
Men report having more fantasies and were willing to describe them in more detail than women.
A significant number of women dream of submissive sex (e.g., being tied up, spanked, forced to have sex).
Women can clearly draw the line between desire and fantasy. So while most will fantasize about themes associated with submission, few will actually want to do it. Men, on the other hand, report that they would love their fantasies to come true.
Women seem to be generally more faithful than me: while women fantasize having their better halves in their sexual escapades, men more often dream of extramarital relationships.
There were a significant number of males reporting fantasies including shemales, anal sex among heterosexuals, and watching their partner have sex with another man.
"The subject is fascinating," said Joyal. The next step? Joyal says his team will be conducting statistical analyses of the data to" demonstrate the existence of homogeneous subgroups of individuals based on combinations of fantasies." The example he offers is that people who have submission fantasies also often report domination fantasies. In other words, though Christian Grey is ostensibly (spoiler alert) a sadist, he might also turn out to be, secretly, a masochist.
Published by Medicaldaily.com