Dementia Rate In The Elderly Has Dropped 24% In Past 20 Years; What This Means For Coming Generations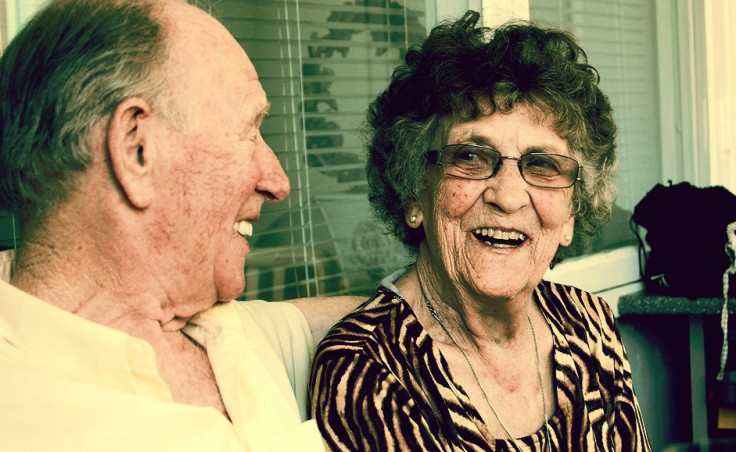 As we age, we tend to become more forgetful — simply because our brains have been cranking for some time. And when that forgetfulness becomes so serious that our ability to learn, reason, and perform particular activities is hindered, the condition is termed dementia. Dementia affects about five percent of the older population and can be a precursor to Alzheimer's disease and other neurodegenerative disorders. The Lancet reports that only 17 percent of those with dementia do not suffer other long-term, related disorders.
However, a new study has found that the incidence of dementia in the elderly has decreased in the past 20 years. So while dementia may seem inevitable — given its roots in the degeneration of brain cells over time — its reduction in prevalence is promising.
The results were found in two simultaneous studies of people over the age of 65 in Europe. In the first part of the study, which took place between 1994 and 1989, the participants were asked about their lifestyle, health, medications, and care received. In the second part, which took place from 2008 to 2011, another set of randomly selected people aged 65 and older were given similar assessments. In the end, researchers found significant changes to the elderly population over the past 20 years.
Given the prevalence of dementia in the elderly 20 years ago, the researchers expected that eight percent of their population studied would have dementia. Instead, the later study indicated that only six percent of the elderly people studied were likely to have dementia. This is a reduction by 23 percent from 20 years ago — a significant decrease in the rate of dementia.
Nevertheless, dementia has not been eradicated, just reduced. Researchers found that prevalence of dementia remains considerably higher in women, with seven percent of females over 65 thought to have dementia, compared to five percent of men. What's more, the prevalence of dementia among people living in nursing homes has increased, from about 56 percent of nursing home residents 20 years ago to 70 percent today.
But dementia is still affecting fewer people recently than ever before. "This study provides compelling evidence of a reduction in the prevalence of dementia in the older population over two decades," said Carol Brayne, M.D., senior author of this study. "Whether or not these gains for the current older population will be borne out in future generations would seem to depend on whether further improvements in primary prevention and effective health care for conditions which increase dementia risk can be achieved."
These new estimates of the prevalence of dementia are necessary to plan for care of the elderly.
"A reduction in prevalence of dementia in the older population is an important and welcome finding. But it is not a signal for the government to deprioritise investment in dementia care and research," said Richard Horton, MB, BSc, editor-in-chief of The Lancet.
"Dementia remains a substantial challenge for those affected, their families, the [National Health Service], and the Treasury. We need to understand better why the prevalence of dementia has fallen, and what that means for prevention and treatment services. Sadly, dementia care and research are too often neglected and underfunded in the UK." So, the hope is that these findings lead to better research opportunities, as well as improved care for the elderly people who will and still do develop dementia and associated disorders.
Source: Matthew FE, Arthur A, Carbes LE, et al. A two-decade comparison of prevalence of dementia in individuals aged 65 years and older from three geographical areas of England: results of the Cognitive Function and Aging Study I and II. The Lancet. 2013.
Published by Medicaldaily.com