Dementia Risk May Increase For Older Adults Who Experience Delirium Post-Surgery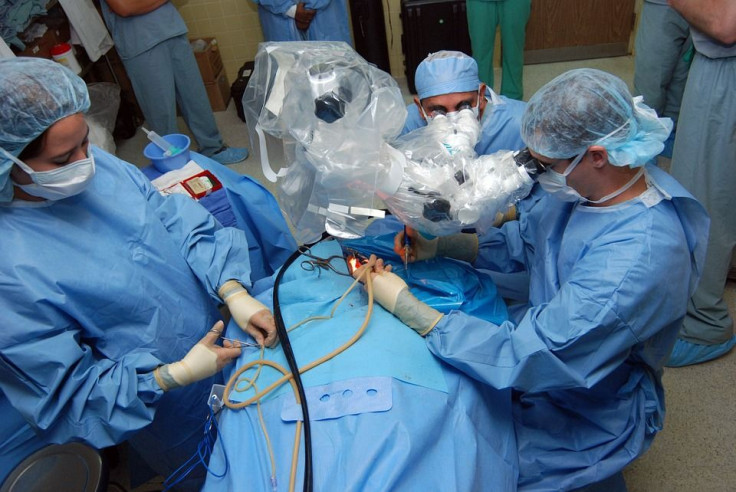 It's common for older adults to be confused after surgery, but a new study says it may be an early warning sign of an oncoming serious mental disorder.
In the study, published in British Journal of Anaesthesia, researchers found that patients who experienced postoperative delirium were three times more likely to suffer from lifelong cognitive impairment or dementia.
Read: Mindfulness Training Benefits: Results For Older Adults Are Mixed, Study Says
"We don't know whether taking steps to prevent postoperative delirium could also help prevent dementia -- but we need to find out," lead author Juraj Sprung of the Mayo Clinic in Minnesota, said in a statement.
Out of 1,152 elderly patients who were exposed to anesthesia and deemed cognitively normal before surgery, 109 of them went on to develop pre-dementia or dementia. Those who experienced postoperative delirium were even more likely to then be diagnosed with permanent cognitive decline or dementia.
Delirium signs and symptoms can fluctuate, but it often causes a person to become easily distracted, disoriented, restless, agitated, and anxious or fearful, according to Mayo Clinic.
"Our research shows that delirium after surgery is not only distressing for patients and their families, but also may be a warning that patients could later develop dementia," Sprung said.
Read: 9 Ways To Prevent Dementia, From Getting More Exercise To Managing Depression
While previous research has identified cognitive decline in elderly patients after they experience postoperative delirium, this is the first study to include a thorough neuro-cognitive evaluation identifying those who had normal mental capacity and went on to develop serious cognitive impairment later.
"This important research identifies a significant risk factor for developing dementia postoperatively, and highlights the need for more research in preventing, identifying and treating postoperative delirium," Hugh Hemmings, Editor-in-Chief of the British Journal of Anaesthesia, said in a statement.
All of the study participants were part of a long-term project called the Mayo Clinic Study of Aging, funded by the National Institute on Aging, private foundation and benefactors. The goal of the research is to provide information about cognitive changes related to dementia. So far, the study has accomplished the following: estimated the prevalence and incidence of Alzheimer's disease and other dementias; identified protective and risk factors for mild cognitive impairment and dementia among Olmsted County, Minnesota residents; and, determined long-term outcomes of those conditions, the clinic reported.
See also: Fight Dementia With Food: Following A Mediterranean Diet May Improve Brain Health, Studies Suggest
Health Benefits Of High-Intensity Exercise: HIIT Fights The Aging Process In Older Adults, Study Finds
Published by Medicaldaily.com