Demi Lovato Honored At National Children's Mental Health Awareness Day Event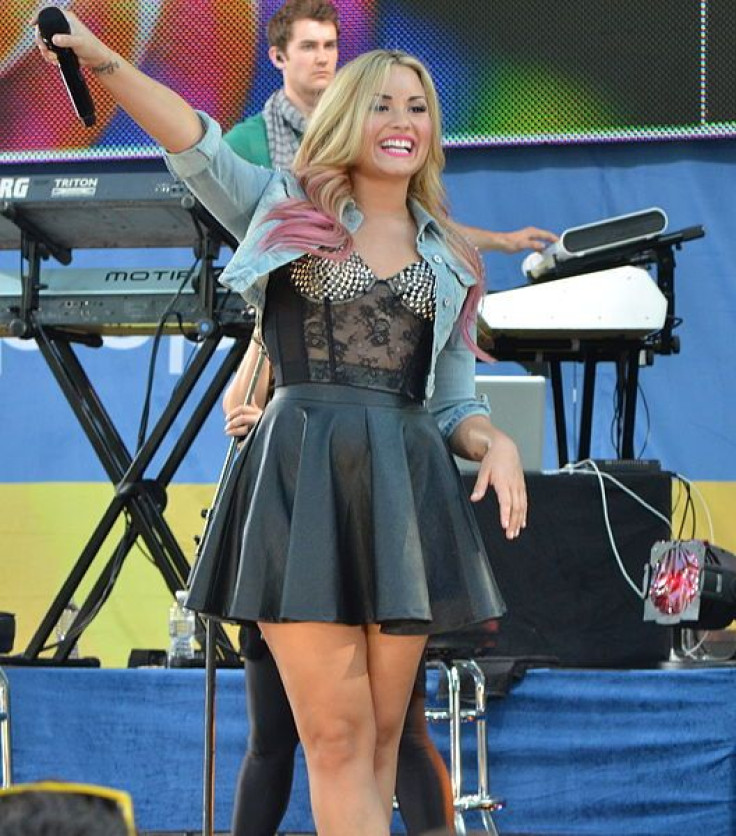 Singer-songwriter Demi Lovato was awarded for her dedication as a mentor to teens and young adults with mental health challenges at a National Children's Mental Health Awareness Day event hosted by the Substance Abuse and Mental Health Services Administration (SAMHSA) in Washington on Tuesday.
The 20-year-old X-Factor judge entered a treatment facility in 2010 to overcome her highly-publicized struggles with bipolar disorder, drugs, and alcohol. Since returning to the spotlight, she has become a fierce advocate for self-esteem and self-love, even tattooing the words "Stay Strong" on her wrists.
At the event, Lovato made it clear that her goal to come forward about her mental health battles is to help other people her age not be afraid to ask for help.
"I'm a survivor of mental health and substance abuse issues," Lovato said, "and I'm not ashamed."
Lovato's show of support at the Childrens's Mental Health Awareness Day event is noteworthy as it sheds light on a huge problem. 1.3 million young adults have a disorder that impairs their ability to function in many aspects of everyday life, according to a new report from SAMHSA. However, young people who receive treatment from community-based programs for their mental health challenges show significant improvement.
The songstress hopes lending her face to the cause will encourage other young people to come forward and get treated.
Published by Medicaldaily.com