Demi Moore Leaves Hospital, Ashton Kutcher Comes Home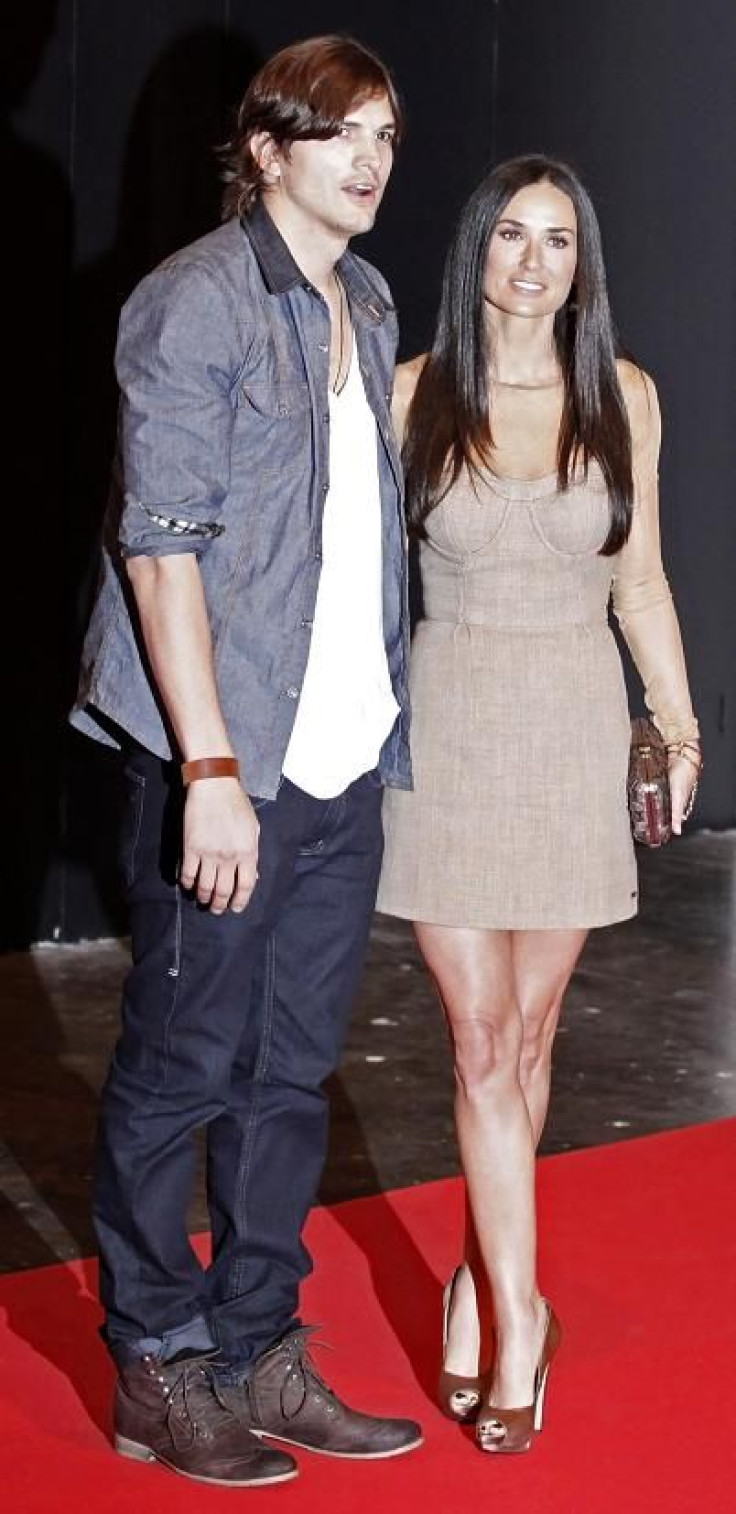 According to reports, Demi Moore was released from hospital care on Thursday just two days after she was hospitalized for seizures triggered by purposely inhaling nitrous oxide gas.
It's unknown when, exactly, the "Margin Call" star was released from a Los Angeles-based facility, but the news of her release comes just as her estranged husband, Aston Kutcher, was returning to the United States from Sao Paulo, Brazil, according to E! news.
When Kutcher was leaving a nightclub in Sao Paulo on Tuesday night he had no answer when reporters asked if Demi Moore was okay following her "whippets" induced medical emergency, TMZ reported. Reporters said that Kutcher just hopped "wordlessly into a car beside a blonde mystery woman."
Kutcher and Moore separated in November, and even the though the "Two and a Half Men" star was reportedly working and playing in Brazil when news of Moore's hospitalization broke, there is speculation that Kutcher shortened his trip. However E! news reported that he was always set to return to Los Angeles on Thursday and would land in the evening.
Moore was apparently rushed to the Sherman Oaks Hospital after a female friend at Moore's home said that Moore had started "shaking" and "acting like she was suffering from a seizure," a source told E! News. It was reported that about 30 minutes after the friend called 911, paramedics arrived and determined that the 49-year-old should be hospitalized on Monday night.
It was reported that the star was acting "pretty hyper" all night while hosting a birthday party at her home, and by the end of the night a person at the party dialed 911 when they saw that Moore had started convulsing.
On Tuesday her publicist released a statement saying that Moore had decided to seek treatment for exhaustion and "to improve her overall health."
There are worries that the numerous headlines of Moore inhaling the Whip-its gas may spur more people to try the cheap euphoric high derived from nitrous oxide canisters that are traditionally used to make whipped cream, according to the New York Daily News.
Nitrous oxide is an inhalant and is used by people who want to inhale chemicals get a high.
The high is often accompanied by dizziness, loss of coordination and slurred speech, and because the effect is so quick and fleeting, users usually inhale the gas many times to build up their high.
Experts said long-term use can lead to brain damage like memory loss, because the high deprives the brain of oxygen. Short-term risks associated with the drug are seizures or sometimes even sudden death.
The gas is not illegal, but it is illegal to sell or distribute to a minor or for recreational abuse in some states.
The canisters are available for sale online or in some retail stores. Balloons filled with the gas are often sold in parking lots of concerts. Others extract the gas directly out of the cans of whipped cream.
Published by Medicaldaily.com