Dengue Fever Outbreak: 181 Cases Reported In Hawaii, With No Signs Of Slowing Down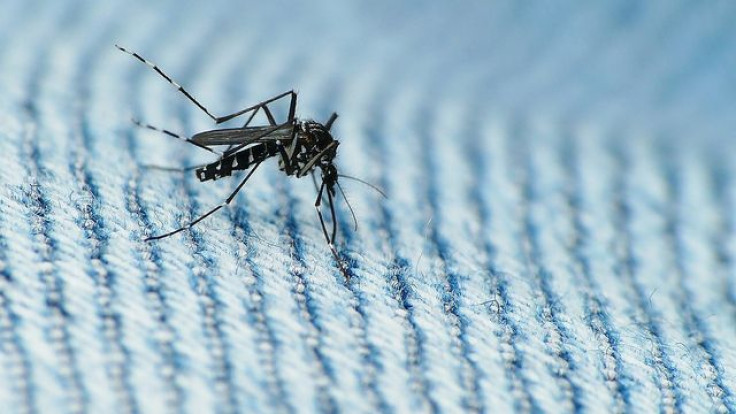 It's the sort of gift that Hawaiian health officials would likely want to return.
Right on Christmas day, the Hawaii Department of Health (HDOH) reported the latest numbers behind an ongoing outbreak of the mosquito-borne dengue fever: 181 cases since September, with 7 potential cases currently capable of further spreading the virus. These cases, all situated on the Big Island of Hawaii, are especially worrying due to the fact that the local mosquito population is primarily causing them, though some have occurred among travelers from countries where dengue is already endemic.
"This is the first cluster of locally-acquired dengue fever since the 2011 outbreak on Oahu," wrote the HDOH on its website. "The Big Island and the rest of Hawaii remain safe destinations for visitors and residents."
The current tally is a sharp step up from the smattering of cases discovered at the beginning of last November. As reported by Medical Daily, there had only been 15 locally acquired cases of dengue seen by Nov. 4. Thus far, the cases has been localized to either side of the island, with the actively infectious cases centered around the Captain Cook area on the western coast.
Caused by one of four viral strains, dengue fever can range from a painful but livable illness with fever, headache, and a distinctive rash across your extremities to, rarely, a life-threatening condition that leads to internal bleeding and shock. As of now, there is no reliable treatment for dengue once it emerges, but several countries such as Mexico have recently approved the use of a vaccine believed to moderately protect against the disease as well as dramatically reduce the risk of hospitalization for more severe cases.
While the two mosquito species capable of spreading dengue, Aedes aegypti and Aedes albopictus, also live within the Continental United States, the risk of dengue spreading significantly far into the mainland is unlikely for the time being. Dengue remains one of the faster growing infectious diseases worldwide, however, and the threat of it making inroads into the Southern U.S. isn't far fetched (a locally acquired outbreak hit Texas in 2005). Dengue is already endemic in Puerto Rico and other outlying U.S. territories.
New Hawaiian cases of dengue are expected to continue rolling in, with the Centers for Disease Control and Prevention's Dr. Lyle Peterson telling CNN earlier this December that the current outbreak may last for several more months. According to an interim report written by Peterson on Dec. 8, the overall response by the HDOH to dengue has been "timely, well considered, and appropriate." Despite these laudable efforts, which have included park closures and intensive mosquito sprayings, health officials may simply be outgunned.
"No known mosquito control measure will stop dengue outbreaks, and it is unclear whether any of the currently employed measures will reduce significantly the number of new cases," wrote Peterson. "Current efforts to reduce mosquito breeding sites may be insufficient to reduce mosquito populations enough to impact transmission because soapy water as a larvicide may be ineffective and it has proven difficult to achieve the 200-yard radius of control."
Published by Medicaldaily.com