Denver Parents, Wayne Sperling And Lorinda Bailey, Arrested After 4 Sons Found Malnourished, Unable To Speak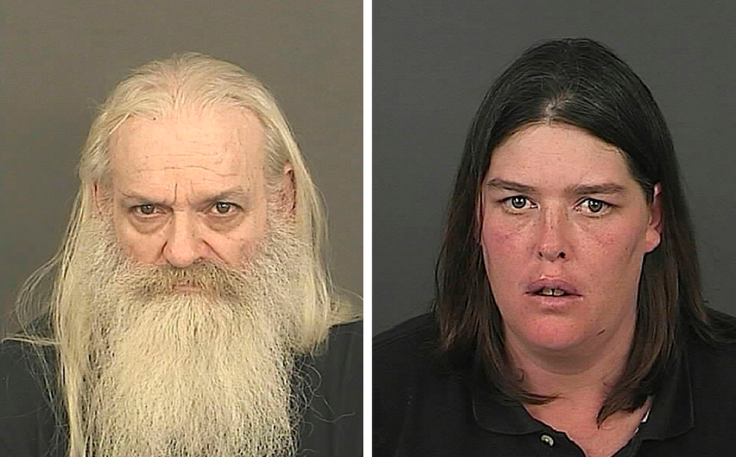 Two Denver parents are facing felony-grade child abuse charges for severely restricting the verbal development and personal hygiene of their four malnourished sons, with whom they were occupying an apartment described by reporting police officers as squalid and foul-smelling. The couple appeared in court on similar charges seven years ago, when authorities discovered three other children living under identical conditions at the same address.
Lorinda Bailey, 35, and Wayne Sperling, 66, were arraigned on Tuesday at the Denver Justice Center on multiple counts of felony child abuse. Bailey is currently out on a $5,000 bond. Her partner, Sperling, by whom she has had all seven children, remains in custody.
The current investigation began 10 days ago, when Bailey took her youngest son to the emergency room at St. Joseph's Children's Hospital in Denver, Colo., for a cut she alleged happened after a fall. Hospital officials alerted the authorities after a doctor reported bruising around the 2-year-old boy's ears. The child was also unwashed and smelled of cigarette smoke, the Associated Press reports.
The situation took a dark turn when officers responding to Bailey and Sperling's residence encountered deplorable living conditions littered with cat feces and permeated by a stench similar to that of decomposing animals. They also found three other boys, aged 4, 5, and 6, who were later determined to be malnourished and unable to use a toilet properly. Hospital exams also indicated that the four boys exhibited pronounced developmental delays, particularly in terms of verbal skills, as they could only communicate with grunts.
The current case recalls a strikingly similar situation from 2006, when the couple stood accused of endangering their three other children under almost identical conditions. They were later charged with misdemeanor child abuse. Since then, Bailey and Sperling have been implicated in numerous complaint and reports filed by concerned neighbors.
"We thought [child services] were going to come out immediately, given the circumstances, and they never came out," said neighbor David Allen, who reported the couple in July.
Similarly, attorney David Littman notified child services in April last year after witnessing dangerous conditions from his office across the street.
"What struck us more at that time was ... the children would appear angry and defiant, and they would look at us as they were throwing things onto the driveway," he said. "If there's a regret that I have, (it) is perhaps that was a cry for help, and while we made a report, we didn't go beyond making that report."
Published by Medicaldaily.com