Depression Among College Athletes is Twice as High Before Retirement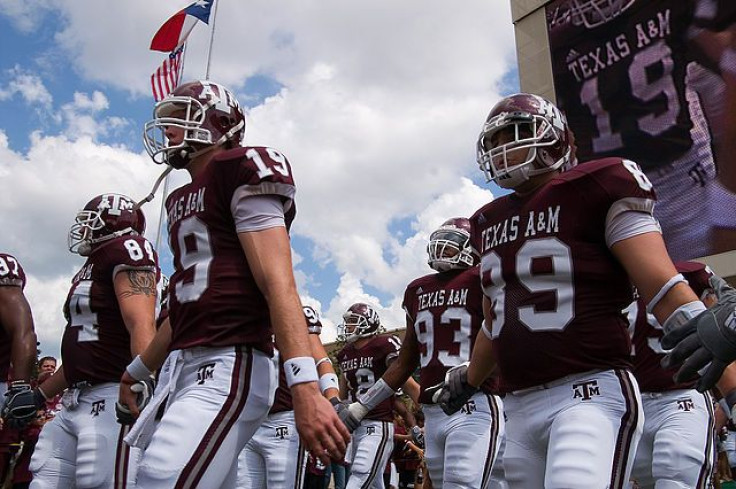 College athletics is a stressful business. A new survey finds that, when they're not breaking limbs or suffering brain injuries, current college athletes are twice as likely to be depressed before they retire.
The survey of current and former college athletes, published last week in the journal Sports Health, overturned researchers' expectations.
"College athletes often derive their personal identity from their sport, focusing a lot of their time on athletics in college," wrote the study authors. "They are often surrounded by other athletes and frequently have an athletic identity from their peers who recognize them on campus as an athlete."
The researchers figured that risk for depression among college athletes would increase after graduation, because of negative lifestyle changes like losing social support from coaches and teammates, getting physically out of shape, lacking the structure of training schedules, and missing a sense of identity.
"We expected to see a significant increase in depression once athletes graduated, but by comparison it appears the stress of intercollegiate athletics may be more significant than we and others anticipated," said the study's senior investigator Dr. Daniel Merenstein, an associate professor at the Georgetown University Medical Center, in a statement.
The survey asked 163 former college athletes and 117 current college athletes from nine different universities, all participants in Division I NCAA sports, to describe their mood on a standardized depression scale. In total, the athletes represented 15 different sports. Most of the current athletes were baseball players, and a plurality of former athletes consisted of baseball and football players.
The survey's results indicated that almost 17 percent of current college athletes had scores high enough to indicate depression- more than double the rate of depression among former college athletes, which was 8 percent.
The researchers suggest that depression among college athletes results from the high stakes and constant pressure they feel: "The pressure to deliver peak performance, coupled with workload and lack of rest, can lead to overtraining, chronic fatigue, and depression." In the sample, depression levels also seemed to increase among current athletes who had pain from sports-related injuries.
Former athletes, on the other hand, may be less depressed because they are no longer subject to overtraining, sports-related injuries, lack of free time, or academic stress.
"College in general is a potentially stressful time for many students," said Merenstein in the statement. "The additional stress of playing high-level sports appears to add to that stress," he says.
The survey may have been affected by self-report bias, since only 280 athletes responded out of a total of 663 who were contacted. It's possible that severely depressed athletes chose not to respond, and that those who did respond inaccurately described their own experiences.
Still, the researchers believe their results "call for increased awareness, education, screening, and intervention in college athletes by athletic departments as well as medical and university personnel," especially since college athletes may have negative stigmas against depression.
In the news release, Merenstein advises parents, friends and coaches of college athletes to watch out for possible depression symptoms like changes in behavior, weight, and sleep habits.
Published by Medicaldaily.com