Derek Medina Posts Wife's Gruesome Murder Photo On Facebook: Strangely Enough, Killer Is Self-Help Book Author [VIDEO]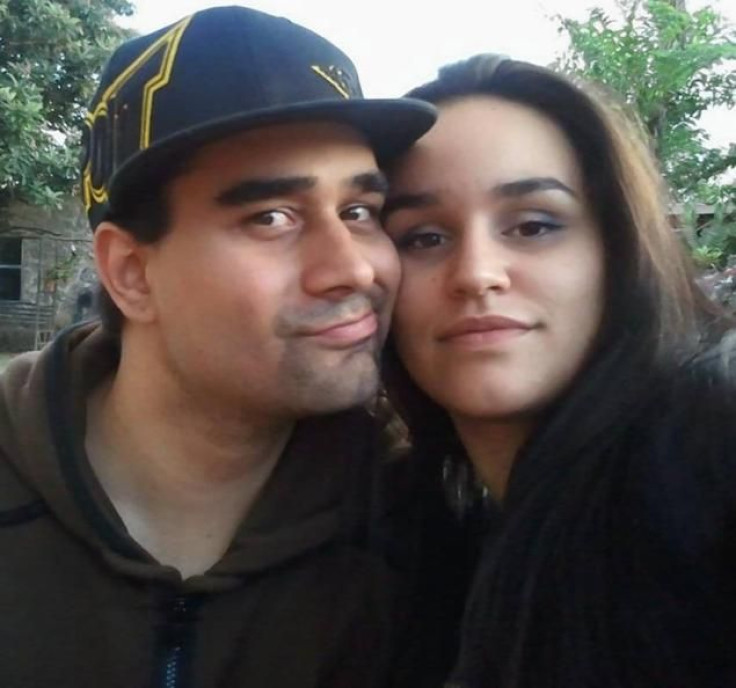 "I am going to prison or death sentence for killing my wife," wrote Derek Medina in one of his final Facebook posts before his page was removed by the popular social network.
The 31-year-old Florida resident posted that update around the same time that he posted gruesome photos of his wife bent over and covered in blood on Thursday. And it was no sick joke. Medina's wife Jennifer Alfonso was allegedly murdered by her husband, in an incident that stemmed from him being fed up with Alfonso's "abuse."
"My wife was punching me and I'm not going to stand anymore with the abuse so I did what I did. Hope u understand me," Medina wrote.
From the outside, Medina and Alfonso's life looked pretty good. The couple got married in 2010. Photos on social networking sites show the couple as loving and adventurous. But friends and co-workers of Alfonso knew that the couple had a dark history.
"He would always come back, begging her … come back," Alfonso's co-worker Cathy LaBella told the Miami Herald. "She would say he was going to change. She was in love with him."
Medina was a pseudo-internet celebrity, with YouTube videos that documented different aspects of his life. He was also a electronic self-help book author, publishing titles like How I Saved Someone's Life and Marriage and Family Problems Thru Communication and (not to be outdone) How a Judgmental and Selfish Attitude Is Destroying the World We Live in Because the World Is Vanishing Beneath Our Eyes.
On his site, eerily enough, he wrote about how his quest to write six books in six months would help "save people's lives."
"I gave 6 months of working on 6 books of guidance and self help to saving people's lives and relating to problems we must overcome as one world one nation one country 'give me the opportunity to touch your spirit' give me a chance to change your world or make you understand the world we live in 'these 6 books will change your world in seconds, days, months, years,'" Medina wrote on his site.
But on Thursday, in an argument with Alfonso, Medina was apparently unable to channel that positivity. According to the Miami Herald, Alfonso and Medina were arguing when Alfonso screamed that she was "leaving him." As Alfonso walked away, heading downstairs to the kitchen, Medina followed her with a gun in hand. Alfonso allegedly began punching and kicking Medina. That's when Medina began shooting her several times.
It's all a very sad turn of events, especially because Medina has a 10-year-old daughter who was allegedly in the house at the time of the incident. Medina turned himself in to police, although representatives from Facebook did say that they, too, reported the incident to law enforcement.
Published by Medicaldaily.com