Desperate to Lose Weight for the New Year? Cut Down on Alcohol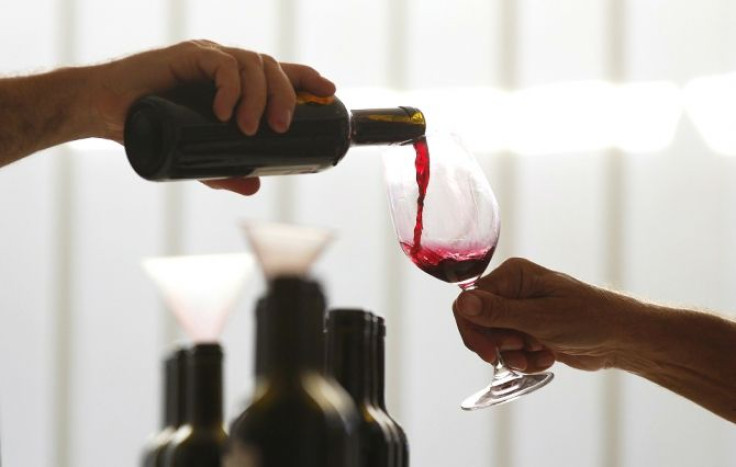 Desperate to shed the pounds you packed this holiday season? Instead of limiting how much you eat, start by limiting how much you drink.
Researchers at the World Cancer Research Fund say that people often underestimate the effect alcohol has on weight loss. They say a pint of beer can have the same number of calories as three chocolate cookies.
Researchers say that failing to cut down on alcohol consumption is among the top reasons for failing to lose weight. Besides helping people lose weight, researchers say that cutting down on alcohol could also help reduce cancer risk.
WCRF researchers said that being overweight is the next biggest risk factor for cancer after smoking. Drinking just one pint of beer a day can increase a person's risk for liver cancer and bowel cancer by about 20 percent.
To help dieters keep track of their diet, the WCRF has made an online alcohol-calorie counter which helps dieters understand the amount of calories in alcoholic drinks.
For instance, two 175 ml glasses of wine are equivalent to 248 calories, which is the same as eating three chocolate cookies and would take about 52 minutes of walking to burn off.
Two pints of cider is equivalent to about six chocolate cookies and would take about an hour and 42 minutes of walking to burn off.
"The calories in alcoholic drinks account for a significant proportion of a drinker's calorie consumption while providing little, if any, nutritional benefit. Cutting down on drinking can have a big effect on weight loss or maintaining a healthy weight," the head of health information at WCRF, Kate Mendoza, said in a statement.
"Recent reports have shown that people are unaware of calories in drinks and don't include them when calculating their daily consumption. This is important from a cancer perspective because after smoking, being overweight or obese is the biggest risk factor," she said.
"There is also strong scientific evidence that alcohol itself is a cancer risk factor, possibly through damaging our DNA, in cancers of the breast, bowel, mouth, pharynx, larynx, esophagus and liver," Mendoza added.
Ed Aspel, who is leading the Cancer Research UK's Dryathon campaign, said in a statement that the organization wanted to find out "how good" people are at sticking to their New year's resolutions, which he says are actually "harder to stick to" than people might think.
Cancer Research UK found that on average 39 percent of people gave up on their New Year's resolutions within two weeks into the New Year.
"We'd encourage the fifth of us who already plan to cut down on alcohol to go one step further and give Dryathon a go - by raising some much needed cash to help beat cancer, you'll have an even better reason to make it past the two week mark and stick to the resolution for the whole of January," Aspel said.
Published by Medicaldaily.com