Despite A Federal Ban On Phthalates, Widespread Exposure To These Chemicals Still Exists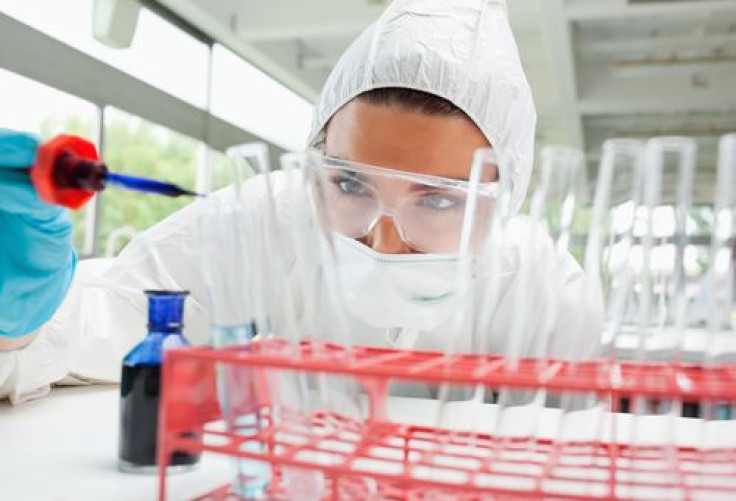 In 2008, Congress permanently banned three types of phthalates, chemicals often referred to as "plasticizers," while placing an additional interim ban on three other types. A new study led by researchers based in the University of California, San Francisco, found that while Americans are being exposed to significantly lower levels of some of the banned phthalates, exposure to other forms of these chemicals has been rising dramatically. "We were excited to see that exposure to some of the phthalates that are of public health concern actually went down," said Dr. Ami Zota, now an assistant professor of environmental and occupational health at George Washington University. "Unfortunately, our data also suggest that these are being replaced by other phthalates with potential adverse health effects." The study was funded in part by the National Institute of Environmental Health Sciences and appears in Environmental Health Perspectives.
What Are Phthalates?
Phthalates, which are used to make plastics more flexible and so more difficult to break, are used in hundreds of products, including vinyl flooring, adhesives, detergents, lubricating oils, automotive plastics, raincoats and plastic clothes, and personal-care products (soaps, shampoos, hair sprays, and nail polishes). Although used widely, scientists have amassed evidence that suggests these chemicals may disrupt the endocrine system, which secretes hormones, and this leads to serious long-term health consequences. When exposed to these chemicals, adult men have experienced DNA damage to their sperm as well as lower sperm quality, while exposures in pregnant women have demonstrated a link to cognitive and behavioral problems in their children as well as changes in the genital development of their male children. In response to the scientific evidence of harm, Congress enacted through its Consumer Product Safety Improvement Act of 2008 a ban on three types of phthalates (DEHP, DBP, BBP) in any amount greater than 0.1 percent in children's toys and certain child care articles. Additionally, on an interim basis, Congress banned three other types of phthalates (DINP, DIDP, DnOP) in any amount greater than 0.1 percent in any children's toy that can be placed in the mouth as well as child care articles.
To investigate the consequences of these regulations, a team of researchers examined how phthalate exposure has changed over time in a large, representative sample of the U.S. population. People are exposed to phthalates whenever they eat foods or drink beverages that come in containers containing phthalates, or when they use products containing the chemicals. To a lesser extent exposure can occur when breathing in air that contains vapors or dust contaminated with particles. The researchers investigated trends in a decade's worth of data — from 2001 to 2010 — in exposure to eight phthalates among 11,000 people who took part in the National Health and Nutrition Examination Survey conducted by the Centers for Disease Control and Prevention.
Levels of Exposure
Nearly all of the study participants had been exposed to at least some of the phthalates measured, including those that had been placed under an interim ban by Congress.
Fortunately, exposure to the phthalates subject to the permanent ban — BBzP, DnBP and DEHP — all went down. DEHP exposure was consistently higher in children than adults, but the gap between the age groups narrowed over time. Paradoxically, exposure went up in the phthalates that Congress banned pending further study — DnOP, DiDP and DiNP. DnOP and DiDP increased by 15 and 25 percent, while DiNP, which industry is using to replace other phthalates, went up nearly 150 percent. In fact, DiNP was recently added to the list of chemicals known by the state of California to cause cancer under California's Proposition 65.
Since 2004, more than 1,000 companies have agreed to remove certain chemicals from personal care products and report more clearly what chemicals they are using. Possibly as a consequence of these changes, the study found dramatic changes in exposure to the other two phthalates they measured (DEP and DiBP), neither of which has been subject to federal restrictions. Exposure to DEP fell 42 percent since 2001 though it tripled for DiBP, which industry may be using as a replacement for DEP, both in personal care products and in solvents, adhesives, and medications.
"Our study shows the power of monitoring exposures to chemicals so we can identify where we have made progress and where more information is needed," Dr. Tracey Woodruff, director of the Program on Reproductive Health and the Environment, said in a press release. "It also indicates that actions by government and consumer groups can make a difference in exposures in all Americans."
Source: Zota AR, Calafat AM, Woodruff TJ. Temporal Trends in Phthalate Exposures: Findings from the National Health and Nutrition Examination Survey, 2001–2010. Environmental Health Perspectives. 2014.
Published by Medicaldaily.com