Despite Objections, Preacher Who Claims to Have Cured People of Polio and Cancer Through Violence Coming to UK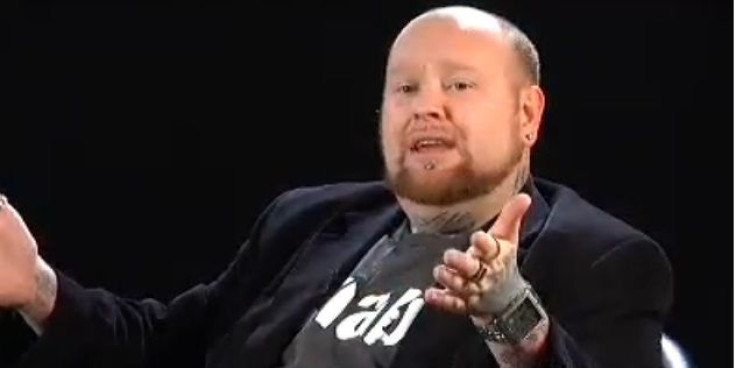 Though controversial, and over the pleas of Member of Parliament Malcolm Wicks, a preacher from Florida will be admitted entry into the United Kingdom to practice his brand of "healing" there. Preacher Todd Bentley's method of healing involves kicking people in the face.
Bentley is originally Canadian, but came to prominence during the Lakeland Revival in Florida four years ago. The pastor, who is indeed based in Lakeland, Florida, told audience members last year that he has brought 33 people back from the dead. Of those, 20 are "medically verified," he said, though his techniques in doing so are unclear. He also claims to have cured people of polio, broken sternums and of cancer through such methods.
In one speech made to captive audience members, Bentley, whose ministry is called Fresh Fire Ministries, said that God ordered him to kick an ill, elderly woman in the face with his biker boot. "Just as my boot made contact with her nose," he said exuberantly in the clip put on YouTube, "she fell under the power of God."
British MP Malcolm Wicks said that he thought that Bentley should be denied entry into the country. That request has not been granted as of today, as Bentley still has plans to go to Armaugh in Ireland. Pastor George Elliott at the municipality's Christian Centre had invited him, and Bentley has scheduled three events there. Elliott compares Bentley to Jesus who, Elliott says simply, was controversial as well.
When Bentley was 15 years old, he was found guilty of sexually assaulting a 7-year-old boy. Bentley readily admits to that fact, and that he was bounced around to five different juvenile detention centers. Bentley was also a former Hells' Angel and was addicted to drugs. In 2009, Bentley left his wife to be with a church intern.
Bentley claims that he was saved in his late teens.
He will be touring the UK this month.
Published by Medicaldaily.com