Device Can Power Pacemaker Using Heartbeat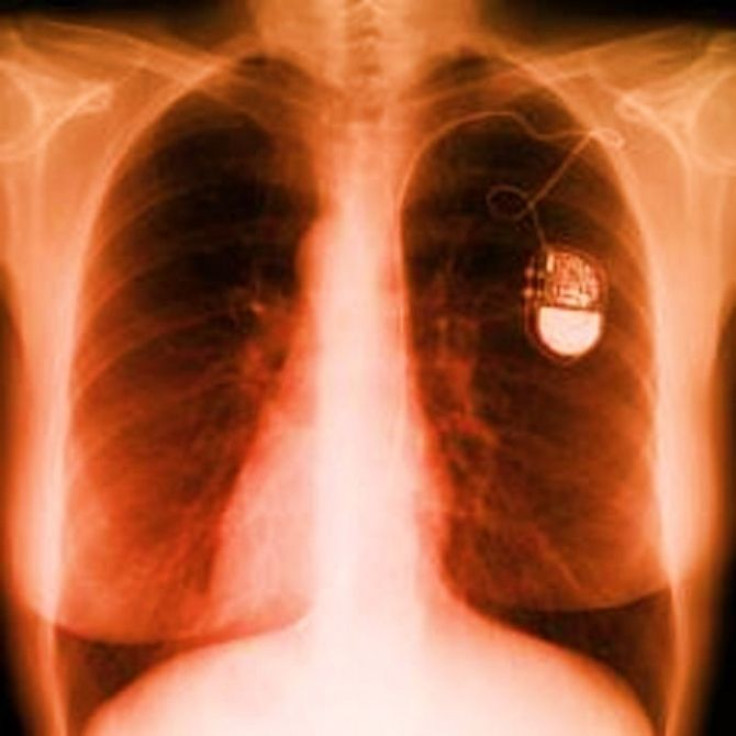 Researchers from the University of Michigan have developed new kind of cardiac device that uses heartbeat to power itself.
The pacemakers used today have a battery life of about five to seven years, researchers said.
"Many of the patients are children who live with pacemakers for many years. You can imagine how many operations they are spared if this new technology is implemented," said lead author of the study M. Amin Karami from the University of Michigan.
Tests showed that the "energy harvester" in the new pacemaker generated 10 times more power than the power generated by standard pacemakers. The energy harvester is about half the size of batteries used today.
The device uses piezoelectricity - electric charge generated by motion. Researchers say that since pacemakers require a small amount of power to operate, this technology could be a viable solution.
Other cardiac devices like defibrillators can also be powered using piezoelectricity, researchers said.
The energy harvester used in the study is a non-linear type and uses magnets to enhance power production. Karami said that the device will not be affected by microwave ovens or cell phones.
"Advancing technology over recent years has meant people with pacemakers need to change their battery less often. This device could be another step forward along this path," said Prof. Peter Weissberg, medical director at the British Heart Foundation, to BBC.
Karami and colleagues will be now testing the device in a clinical setting, according to a statement from American Heart Association.
"If researchers can refine the technology and it proves robust in clinical trials, it would further reduce the need for battery changes," Weissberg told BBC.
The study was presented at the American Heart Association's Scientific Sessions 2012.
Published by Medicaldaily.com