Diabetes Complications, Common And Rare: From Heart Problems To 'Charcot Foot'
A new study indicates many clinicians lack knowledge about a diabetes-related foot complication, commonly referred to as "Charcot foot and/or ankle."
The syndrome occurs in patients who experience a loss of sensation due to nerve damage and can result in severe deformations, including the collapse of the arch of the foot. Infections experienced in the foot may be limb and life-threating, according to the American Orthopaedic Foot and Ankle Society.
Read: Diabetes Symptoms 2016: Everything You Need To Know​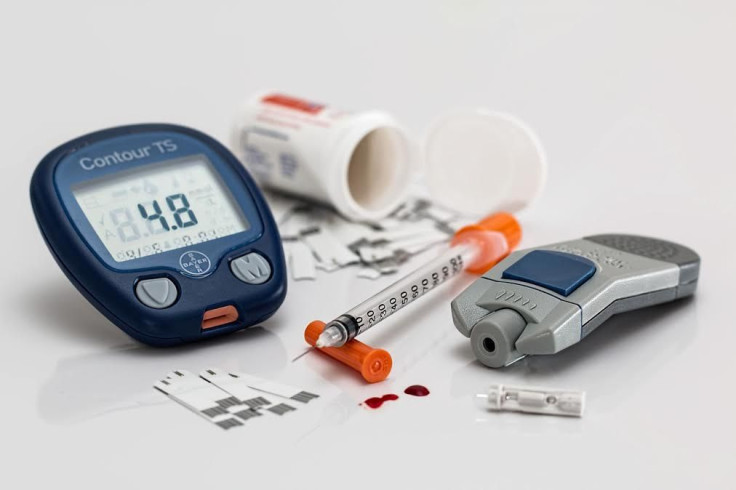 Many doctors are not up to speed on this issue, the authors of the study, published in Clinical Diabetes and Endocrinology, note.
The study was conducted to get a better understanding of how much non-foot-specialist clinicians know about Charcot arthropathy. This information will hopefully guide the researchers in developing better educational information on the topic. More than two-thirds of the 400 survey respondents rated themselves as knowing little to nothing about the foot complication.
Although foot damage is a common side effect, this specific type is rare.
Diabetes can affect any part of your body. Some complications associated with it include cardiovascular disease, damage to nerves, kidneys, eyes, and feet, skin conditions, hearing impairment, and Alzheimer's disease, according to Mayo Clinic.
In 2012, diabetes and its related complications accounted for $245 billion in total medical costs and lost work wages, the Centers for Disease Control and Prevention (CDC) reports.
To prevent the complications that come along with the disease it is recommended to: keep your blood sugar under control, eat healthy, be active, and work closely with your health care provider to keep your blood pressure and cholesterol in check.
More than 29 million Americans have diabetes and another 86 million have prediabetes, according to the CDC.
See also: Serious Diabetes Complications Among Young People Becoming More Frequent
Smoking Worsens Diabetes Complications, But Quitting May Help
Published by Medicaldaily.com