Diabetes Drug Test Results Boost Novo Nordisk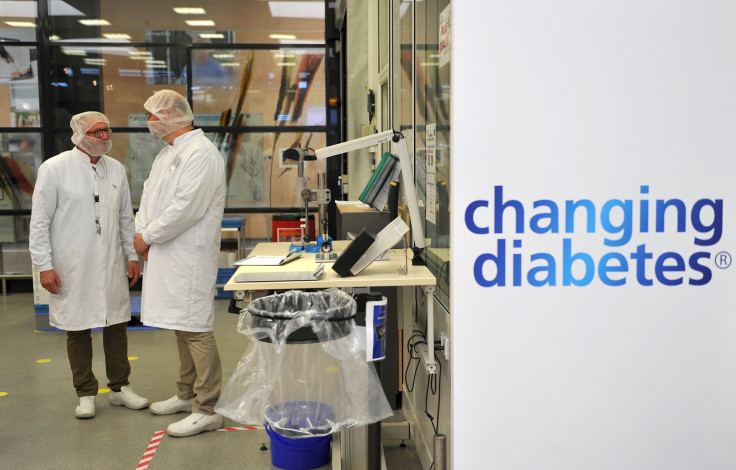 Novo Nordisk said on Thursday a late-stage trial showed its new once-weekly diabetes drug significantly reduced patients' cardiovascular risks, boosting the company's hopes of maintaining its lead in the fast-growing diabetes market.
Shares in the Danish drugmaker rose as much as 3.5 percent on the news.
The trial, dubbed SUSTAIN 6, showed the drug - called semaglutide - delivered a "statistically significant reduction in cardiovascular risk" compared with placebo in patients with type 2 diabetes.
Cardiovascular risks are often higher among diabetes patients because they tend to be overweight.
The only other diabetes drug with positive cardiovascular side-effects is Eli Lilly's Jardiance.
"We expect investors will be surprised by this outcome given the study was not powered to show a benefit," Deutsche Bank analyst Tim Race said in a note.
Sales of semaglutide - a so called GLP-1 analog treatment - could peak at 30-35 billion Danish crowns ($4.6-5.3 billion) in 2030, said Alm Brand Bank analyst Michael Friis Jorgensen.
"The new data will help sales of Novo's GLP-1 products, which will make up 70 percent of the company's growth through 2020," Jorgensen added.
Novo Nordisk said it expected to file semaglutide for regulatory review in the United States and European Union in the fourth quarter of 2016.
At 1230 GMT (0830 EDT), Novo shares were up 1.8 percent at 369.3 crowns.
($1 = 6.5591 Danish crowns)
(Reporting by Teis Jensen; Writing by Jacob Gronholt-Pedersen; Editing by Mark Potter)
Published by Medicaldaily.com