Diabetes Drug, VIctoza, May Help Obese Diabetics Lose Weight Too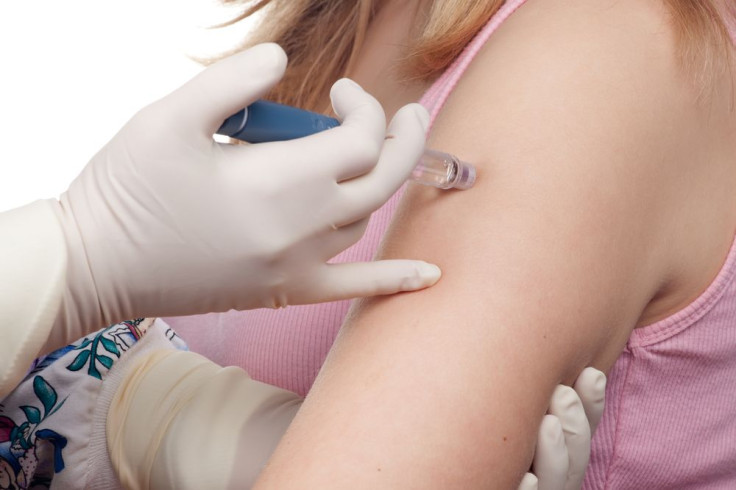 It's well-known that people who struggle with obesity are at a higher risk of developing chronic diseases like diabetes. A person's health becomes even worse once they become diabetic, as the disease causes metabolic changes within that make it more difficult to lose weight. But in a presentation at the American Diabetes Association's 74th Scientific Sessions, researchers working with Novo Nordisk, manufacturer of diabetes drug Victoza, explained how it has shown promise in helping diabetics lose weight.
In a phase-3 clinical trial called SCALE, Victoza (liraglutide) was proven to reduce an average of 5.9 percent body weight with a once-daily injection of three milligrams over the course of 56 weeks. By comparison, diabetics who were given 1.3 milligrams lost 4.6 percent of body weight, while those given a placebo were only able to lose two percent. "Weight loss and weight management are generally much harder for people who are overweight or obese, and who also have type 2 diabetes," said Dr. Robert Kushner, clinical director of the Northwestern Comprehensive Center on Obesity in Chicago, in a press release. Noting that the findings were "impressive," he said that "there is a real need for effective treatment options for adults with obesity and type 2 diabetes."
The drug works by suppressing appetite. It stalls food moving from the stomach to the small intestine, giving a patient a full feeling for longer, Dr. Maria Collazo-Clavel, of the Mayo Clinic, told the New York Daily News. In diabetics, it helps patients' bodies control blood glucose better when combined with a healthy diet and exercise. So, it makes sense that it would be used as a weight-loss drug.
The SCALE trial involved 846 adults with type 2 diabetes who were obese or overweight. Essentially, the company was tasked with showing that the drug, which has already been proven safe for diabetics, would also help them lose weight. Novo Nordisk applied for authorization from the Food and Drug Administration in December 2013 to market the drug for weight management.
Although the trials showed that patients lost weight, diabetics don't necessarily need to take the drug to lose weight. Technically, any person who's driven enough to exercise and eat healthily — diabetes should be a good motivator — can lose weight, and even manage their blood glucose levels, according to the American Diabetes Association (ADA). Sticking to a healthy routine may even lower blood glucose to the point that patients may be able to take fewer medications.
Published by Medicaldaily.com