Diabetes Risk Decline If You Lift Weights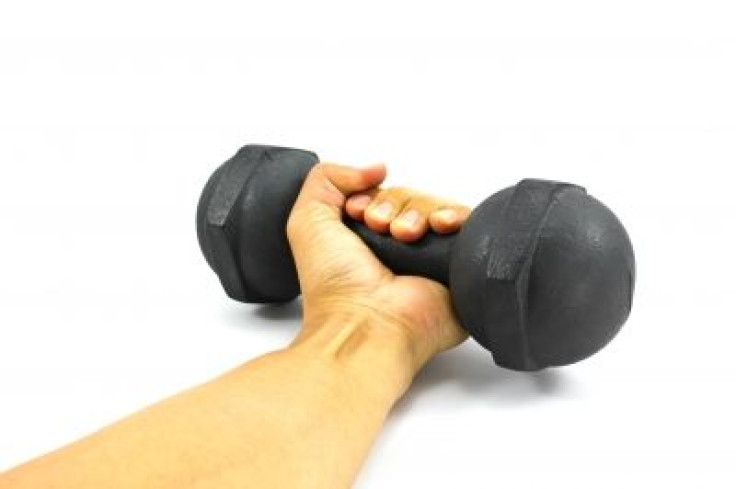 Recent study by UCLA researchers found that the greater an individual's total muscle mass, the lower the person's risk of having insulin resistance, the major precursor to Type 2 Diabetes. Published in the Endocrine Society's Journal of Clinical Endocrinology & Metabolism (JCEM)
Type 2 diabetes occurs when the body develops a resistance to insulin and no longer uses the insulin properly. The pancreas gradually loses its ability to produce sufficient amount of insulin to regulate blood sugar. Diabetes affects 25.8 million people of all ages and 8.3 percent of the U.S. population. Diabetes is the major cause of heart disease and stroke and is the seventh leading cause of death.
Insulin resistance, which can raise blood glucose levels above the normal range, is a major factor that contributes to the development of diabetes. Previous studies have shown that decreased muscle mass is a risk factor for insulin resistance, but until now no new studies where performed in regards to increased mass.
"Our findings suggest that beyond focusing on losing weight to improve metabolic health, there may be a role for maintaining fitness and building muscle mass," says assistant professor Preethi Srikanthan, of UCLA's David Geffen School of Medicine.
Researchers examined muscle mass with insulin resistance and blood sugar disorder in 13,644 subjects in a national study. The results demonstrated that higher muscle mass, relative to body size is associated with better insulin sensitivity and lower risk of pre or over diabetes. Results showed that with each 10% increase in SMI Skeletal Muscle index (mass) there was a correlation of 11% decrease in homeostasis model assessment of insulin resistance (HOMA-IR) and 12% decrease in prevalence of overt diabetes mellitus (PDM)
"Our research shows that beyond monitoring changes in waist circumference or BMI, we should also be monitoring muscle mass," Srikanthan concluded.
"Further research is needed to determine the nature and duration of exercise interventions required to improve insulin sensitivity and glucose metabolism in at-risk individuals."
Published in the Endocrine Society's Journal of Clinical Endocrinology & Metabolism (JCEM)
Published by Medicaldaily.com