Die-Hard Fans Of Bad Football Teams More Prone To Binge-Eating, But Could Self-Affirmation Keep Them Fit?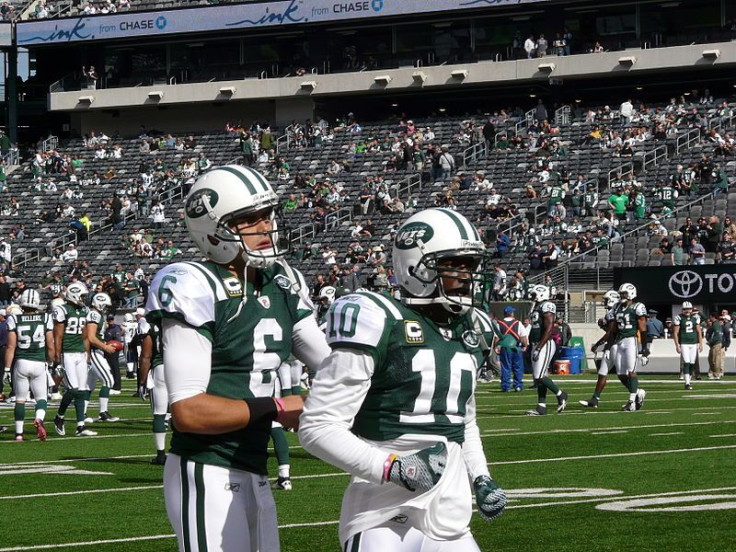 The last few weeks of summer and the arrival of Labor Day could only mean one thing for football fans around the world — the National Football League (NFL) season is fast approaching. The 94th regular season of the NFL is tentatively set to start on Sept. 5, as the kickoff game marks the return of pigskin on the television screen. Whether you root for the Baltimore Ravens or the New York Jets, you'll most likely be glued to your television set on Sundays for your dose of America's most popular sport. NFL Communications reports that the number of fans choosing the NFL as their favorite sport has risen by seven percent over the past 10 years, the largest increase of any sport over that span of time. While gathering around your TV set with potato chips, hot wings, and a six-pack with your friends may seem like harmless fun, watching your favorite football team lose can add inches to your waistline.
In a study published in Psychological Science, researchers examined the effects of two seasons' worth of NFL game outcomes on people's food consumption in over 24 cities. Dr. Yann Cornil, lead author of the study and researcher at INSEAD business school, and colleagues also observed eating behaviors of people living in cities without an NFL team or with a team that didn't play on that particular day.
The results of the study showed that the Monday following a big football game, die-hard fans of a losing NFL team were more likely to binge-eat foods high in saturated fats and sugars than fans of a winning team who chose healthier food alternatives. People in cities with a losing football team consumed about 16 percent more saturated fat compared to their usual Monday consumption, whereas fans of a winning football team ate about nine percent less saturated fat compared to their usual consumption.
"Although prior studies had shown that sport outcomes influence reckless driving, heart attacks, and even domestic violence, no-one had examined how they influence eating," wrote Cornil.
Binge-Eating And Identity Threat
The authors of the study hypothesized that die-hard fans feel an identity threat when their favorite team loses, and so they use eating as a means to deal with the situation. After all, emotional eating is used as a means to deal with feelings, says Helpguide.org.
To test their hypothesis, researchers asked a group of French soccer fans to write about a time when their favorite sports team won or lost. The results unveiled that the people who wrote about their losing team chose to eat chips and candy rather than grapes and tomatoes after the game, whereas the people who wrote about winning teams preferred healthier alternatives. The researchers thus found a strong connection between fans who root for a bad football team and poor eating habits post-game.
Self-Affirmation: The Cure To Binge-Eating
If you are a loyal fan of a bad football team who doesn't have a winning track record, you can still curb your appetite. The researchers of the study suggest that fans write down what is important to them in their life post-game in order to encourage healthy eating habits. "In our studies, this simple technique, called 'self affirmation,' completely eliminated the effects of defeats," said the study's authors. Positive self-affirmations can boost self-esteem, reducing poor eating habits after a big football game, says Psychology Today.
Published by Medicaldaily.com