Diet Coke Addiction: Jakki Ballan Drinks Eight Liters A Day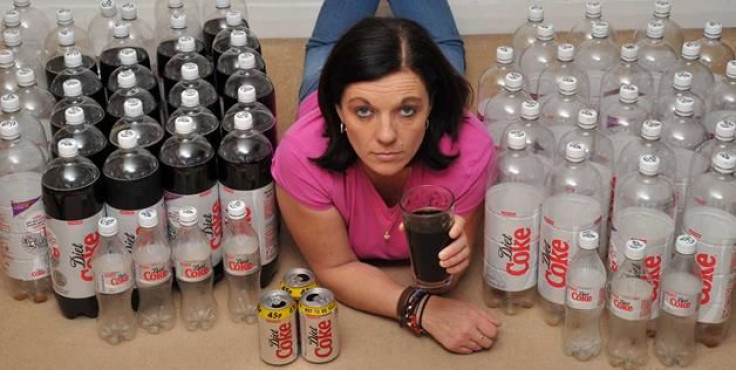 An apple a day keeps the doctor away. What about eight liters of Diet Coke?
"I can't go more than 40 minutes without a Coke," Jakki Ballan, 42, told The Sun, a British publication. "I can't stop. I've tried."
Ballan, who lives in Ellesmere Port, Cheshire, began drinking Coke as a teenager in her parents' pub. The British mom drinks eight liters of Diet Coke every day, and gets debilitating headaches if she goes too long without one, she said.
It used to be worse. At one time, Ballan was drinking 16 liters of Diet Coke a day, putting on weight until she was size 18 before cutting back.
"I need specialist help," she said. Her addiction costs over $4,500 a year.
Diet Coke addiction is not unique to Ballan. Government studies have shown that people who drink diet beverages drink, on average, more than 26 ounces per day, CNN Health reports. Three percent of people who drink diet soda have at least four each day.
Famous people, including Bill Clinton, Victoria Beckham, Elton John, and movie moguls Harvey Weinstein and Jeffrey Katzenberg, have all claimed to suffer from Diet Coke addiction, according to The New York Times.
Caffeine is a contributing factor to Diet Coke addiction, but even caffeine-free soda can be addictive. Experts say that rituals associated with drinking diet soda can make people dependent on drinks like Diet Coke, CNN Health reports.
Published by Medicaldaily.com