Diet High In Salt Can Worsen MS Symptoms And Increase The Disease's Progression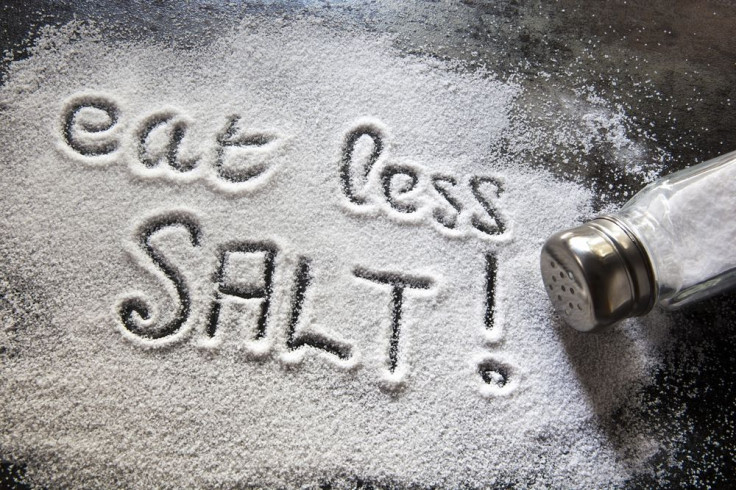 Like most chronic health conditions, nutrition plays a major role in controlling the symptoms and progression of multiple sclerosis (MS). Healthcare professionals recommend that MS patients adhere to a diet low in saturated fat and high Omega-3 fatty acids while keeping vitamin D levels up. A recent study conducted at the Raúl Carrea Institute for Neurological Research in Buenos Aires suggests that a diet high in salt can alter an autoimmune response associated with the development of MS.
Lead researcher Dr. Mauricio Farez and his colleagues monitored changes in dietary salt intake among 70 patients with a relapsing-remitting form of MS using blood and urine samples. Patients were asked to submit blood and urine samples on three separate occasions over a period of nine months while having their neurological health tracked from 2010 to 2012. A second group of 52 patients with the same type of MS also had their urinary salt levels measured between June and July 2013. Each patient's creatinine levels (a marker of inflammatory activity) and vitamin D levels were also tracked via blood and urine.
High levels of salt intake were associated with a worsening of symptoms even after researchers accounted for other contributing factors such as age, gender, time of diagnosis, smoking, weight, treatment methods, and vitamin D circulation. The average salt intake among both groups was measured at 4 grams per day while individual measurements ranged from 2 grams (low), 2 to 4.8 grams (moderate), and 4.8 grams or more (high). X-rays and brain scans used to determine the progression of the disease revealed that patients with higher dietary salt intake were 3.5 times more likely to show radiological signs of disease progression.
According to the National Multiple Sclerosis Society, over 2.3 million people around the world suffer from MS. Most MS patients tend to be diagnosed between the ages of 20 and 50, however, younger children and older adults can still be affected. Although the direct cause of MS is unknown, experts believe several factors impact development and progression including responses in the immune system, genetics, possible infectious agents, and geography considering MS cases are more frequent farther from the equator.
Source: Correale J, Quintana F, Gaitán M, Fiol M, Farez M. Sodium intake is associated with increased disease activity in multiple sclerosis. BMJ. 2014.
Published by Medicaldaily.com