Disabled Toddler Emma Duke Asked To Leave Panera Over Noisy Shoes: Family Didn't Sue, But They Could've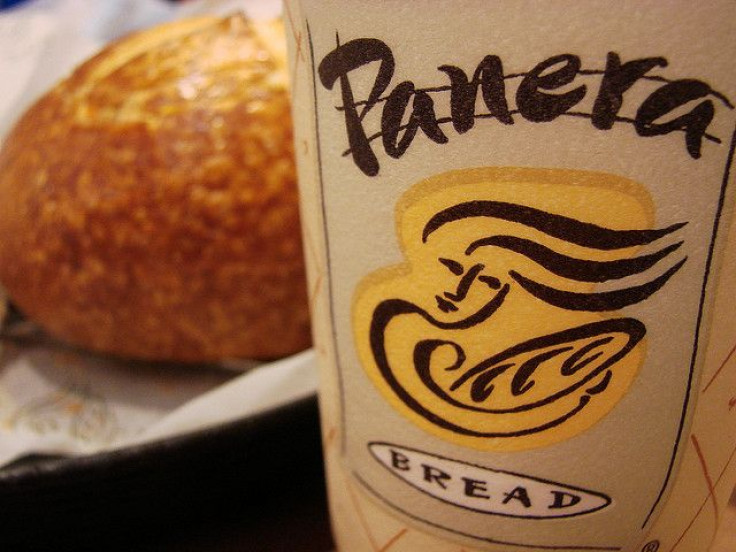 It sounds like a lawsuit waiting to happen. Catherine Duke and her 2-year-old daughter, Emma, were asked by employees at a Panera Bread restaurant in Georgia to either remove little Emma's orthopedic shoes or leave the store, according to ABC News. Emma is developmentally delayed and the shoes that she wears squeak to let her know she's walking properly. Though the family probably could've sued for the restaurant's discriminatory practices, they decided to accept the company's offer for a fundraiser to help cover Emma's medical bills.
"She just started to try to walk at 23 months, which is very late, so the orthopedist recommended special shoes to her for better ankle support," said Stephen Duke, Emma's father. "The shoes squeak as an incentive when she walks heel to toe, so she'll hear it and know that she's walking properly."
Apparently Emma, her 3-year-old sister, and their mom go to that Panera Bread quite often. The family was especially shocked that the employee asked them to leave because they are such frequent customers. Emma's father says the manager and the employee who asked them to leave actually knew about Emma's disability and why she had the shoes. But because the squeaking bothered other customers, the employee felt that she had to ask the family to leave. Catherine says she understands, but she did leave the restaurant in tears. "I think this is something she (the employee) didn't quite know how to handle with having customers complain about it," Catherine said, according to Fox News.
Under federal law, businesses generally can't refuse service based on a person's race, religion, sex, or other "protected characteristics." While restaurants do reserve the right to refuse service to people for other reasons, as in "no shirt, no shoes, no service," that right doesn't necessarily mean a court won't find arbitrary refusals of service, because of squeaky shoes for instance, to be discriminatory. In this case, since Emma's noisy shoes were necessary for medical purposes and didn't interfere with the safety and well-being of the restaurant's other patrons, it is likely that the Duke family would have been successful had they filed suit against Panera for discriminatory practices.
Instead, Catherine and Emma met with corporate staff, the offending employee, and the franchise manager. All parties involved apologized profusely for the incident and, in lieu of a lawsuit, pledged to hold a fundraiser for the Duke family in order to help pay off some of Emma's medical bills. "We're not expecting a handout by any means, but we do appreciate the fundraiser because Emma's bills for all the specialists and treatments are enormous," Emma's father said.
Though Emma's father says he will not be returning to that Panera restaurant, he says his wife, a stay-at-home mom, will likely return to the restaurant to see her friends.
Published by Medicaldaily.com