DMX Arrested 'Up In Here, Up In Here': Rapper Charged With DWI, Given Breathalyzer Test And Passes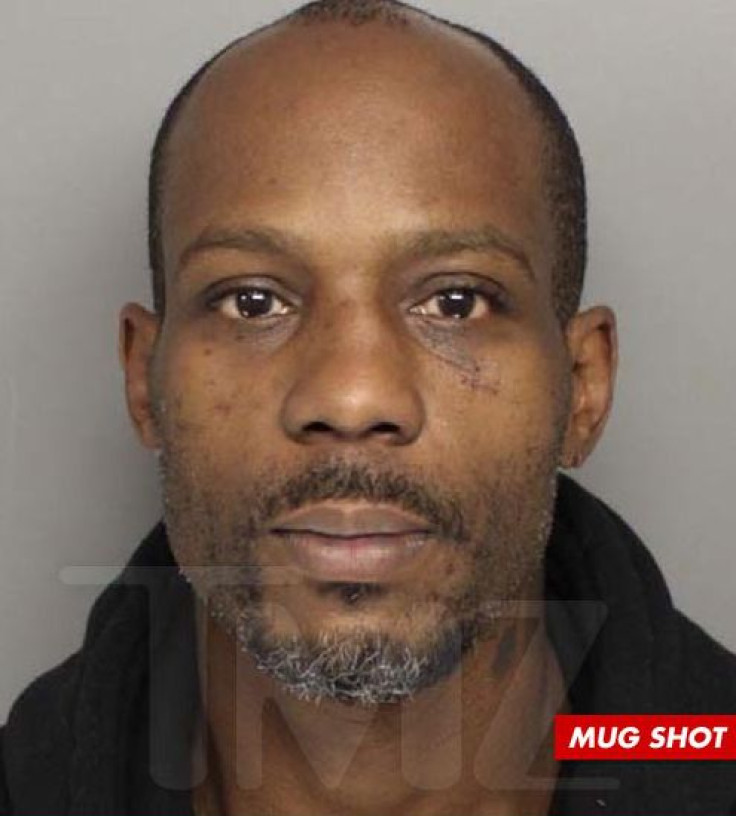 Rapper DMX, also known as, Earl Simmons has been arrested once again. This time for driving while intoxicated in South Carolina. The 42- year old rapper was also charged with not having a license.
Previously, DMX's publicist, Domenick Nati had told USA Today that his client had not been drinking and driving and that he was pulled over because he was driving without a seatbelt. "Allegations about DMX being arrested for drunk driving are false," Nati said, "He was arrested early this morning but quickly released. X was given a Breathalyzer test and easily passed it."
However, according to according to Sgt. Bob Beres, DMX failed a sobriety test and was then transported to the Greenville Detention center and charged with a DWI, not having a drivers license and not wearing a seatbelt.
In the past, DMX has been arrested for many offenses including: animal cruelty, reckless driving, unlicensed driving, and drug possession. His drug habits have been a long standing problem for him. In 2010 he was released from prison after serving a four month stint after violating his drug probation.
In 2011 he came out to say that his cocaine addiction was the main hindrance in his life and after he was released from prison he would give up that habit. "Everyone was taking advantage of me with my finances, trying to put me in the direction to fail. I have 10 kids. I have to drive them in the right direction, so I let the cocaine go," he said in a statement to TMZ.
Cocaine, which is a powerful stimulant drug produces short-term effects which can potentially lead to a raise in heart rate, and blood pressure. While many people have natural tendencies to become addicted to drugs, a cocaine addiction is very easy to have and it's even harder to stop. In 2008 The National Survey on Drug Use and Health (NSDUH) that there were 1.9 million current cocaine users.
DMX might have had every intention to clean his act up after his last prison sentence, however, it might be a long way before he can actually make a full recovery.
Published by Medicaldaily.com