Do Good, Feel Good: Naked Juice Starts Campaign To Donate Fruits And Vegetables To People In America's Food Deserts
America has its share of problems, but lack of access to quality food isn't one people think of right away. It's a shocking fact (or it was to me, at least) that nearly 24 million Americans live in food deserts, meaning they lack access to quality, fresh fruits and vegetables.
Location & Nutrition — What's The Link?
Food deserts can occur in both urban and rural areas. The hallmark of a food desert is the area's lack of access to grocery stores with fresh and affordable produce. Food deserts may only be serviced by fast food restaurants and convenience stores that have a limited selection of healthy food options, or they may have too few grocery stores servicing a large population. These areas also have something in common when it comes to demographics — according to the U.S. Department of Agriculture, over half of the people living in food deserts are low-income.
Some of the nation's largest, most populous cities are affected by this issue. There is a 30-square-mile area in Los Angeles, for example, that only has 60 grocery stores — that's one store for every 22,000 residents. Chicago's food desert population is estimated to be around 384,000; enough to fill Lincoln Park 17 times.
Limited access to fresh fruits and vegetables is much more than an issue of taste and preference. These foods provide multiple vitamins and nutrients, and are an important part of keeping a healthy diet. A lack of these produce items can cause long-term damage by upping the risk for obesity and other diet-related diseases, such as heart disease and diabetes.
What Can We Do?
The issue of food deserts isn't an easy one to tackle. Both financial and cultural barriers can affect an area's access to and consumption of fresh food. There have been some initiatives to affect change in food deserts, but one of the newest features a way everyone can help.
Naked Juice, a division of PepsiCo, has partnered for the third year in a row with Wholesome Wave in a campaign to provide access to fresh produce where there is none. This year, they're making it easier for people across the country to contribute to their efforts. Naked Juice has committed to donate up to 500,000 pounds' worth of fruits and vegetables to Wholesome Wave, and just by taking a selfie, you can help make sure they reach that goal. Simply take a photo holding a fruit or vegetable, tag a friend, and include #DrinkGoodDoGood, and Naked Juice will donate the equivalent of 10 pounds of produce to neighborhoods in need.
"As we continue our commitment to Wholesome Wave, we wanted to give people a way that they can personally get involved and take action," said Andrea Theodore, head of marketing and innovation at Naked Juice. "Through this social media campaign, we hope people feel empowered to show their commitment, contribute to Wholesome Wave, and engage in conversations about food deserts in their own communities."
The two organizations are also teaming up with local ambassadors around the country to help draw attention to America's food desert problem. Among the ambassadors is actor and philanthropist Adrian Grenier and D.C.-based chef José Andrés.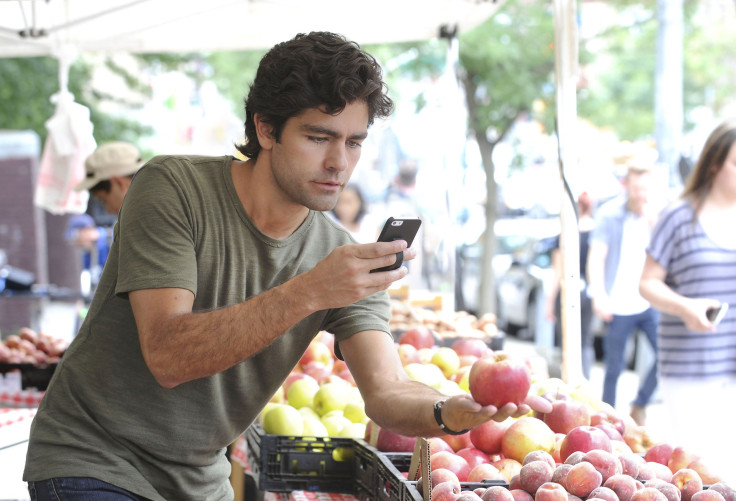 "There are three million people in my hometown of New York City that live in food deserts," Grenier said. "This lack of access to fresh, wholesome foods directly contributes to serious health problems. As a Drink Good. Do Good. ambassador, I want to help educate people about this issue, as we now have an opportunity to make a big difference in people's lives within our own communities."
So grab your favorite fruit or veggie and snap a pic — promise it'll be one of the most helpful selfies you take.
Published by Medicaldaily.com