Doctor calls for blood donations to treat Liberian Ebola victims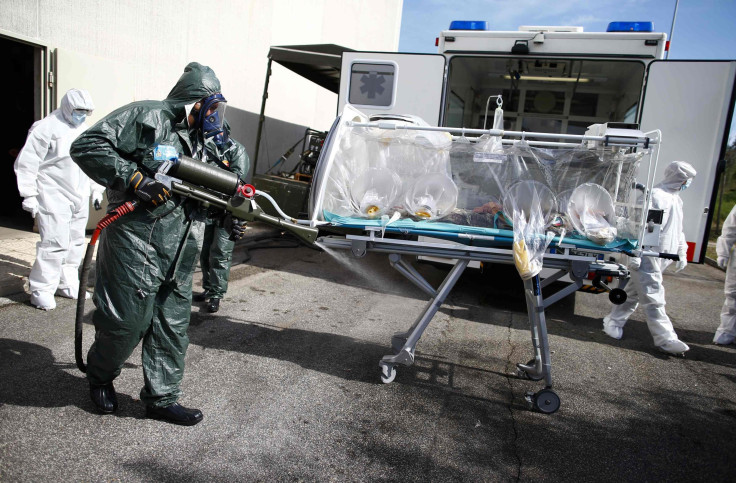 MONROVIA (Reuters) - The head of a treatment center in Liberia, the country worst-hit by West Africa's deadly Ebola outbreak, has urged survivors of the disease to donate their blood for use in treating infected patients.
The epidemic has already killed over 2,800 people - more than the combined total of all previous Ebola outbreaks - most of them in Guinea, Liberia and Sierra Leone, where it has overwhelmed already fragile health services.
"We need survivors to come and help us with blood donations," said Attai Omoruto, the Ugandan doctor in charge of the newly opened, 150-bed Island Clinic in Liberia's capital Monrovia.
Studies suggest that transfusions from Ebola survivors might prevent or treat infection in others. The World Health Organization (WHO) said this month that products and serum derived from the blood of survivors could be used to treat the disease until experimental drugs currently under development enter production.
William Pooley, a British man who survived Ebola after being treated in London, flew to the United States this month to donate his blood to help another patient suffering from the haemorrhagic fever.
"The survivors' blood has the antibodies that have fought off the Ebola virus ... When we give this fresh blood to the patients, it can repair their blood vessels so they do not bleed," he said.
As the region's epidemic has gained momentum and residents in the affected countries have grown more desperate for assistance, rumors of the existence of black markets dealing in the blood of survivors have emerged.
"We will certainly bring this matter to the attention of governments and work with them to stamp out any black market activity," WHO Director-General Margaret Chan said earlier this month.
TWENTY-FOLD SURGE NEEDED
After a slow initial start and amid fears the epidemic could spread beyond West Africa, aid and equipment is now pouring into the region. The United States is deploying 3,000 military personnel, mainly to Liberia. And the United Nations is also setting up a special mission, known as UNMEER, to combat Ebola.
China's ambassador to Liberia said on Wednesday that his country was contributing around $40 million on top of its previous assistance to efforts to contain the disease.
"The international community is rallying to assist local health workers," Secretary-General Ban Ki-moon told the U.N. General Assembly on Wednesday. "Now we need a twenty-fold surge in care, tracking, transport and equipment."
While small outbreaks in Nigeria and Senegal appear for now to have been contained, the epidemic is still raging in Guinea, Sierra Leone and Liberia.
The U.S. Centers for Disease Control and Prevention (CDC) estimated on Tuesday that between 550,000 and 1.4 million people might be infected in the region by the end of January.
However, a number of experts were quick to criticize the figures, which do not take into account the expected increase in efforts to tackle the epidemic.
"It is really impossible to predict how many cases of Ebola infection there will be in four months," said Professor Peter Piot, director of the London School of Hygiene and Tropical Medicine. "Unless CDC has data nobody else has, this is not a useful estimate."
Faced with the worsening crisis, Sierra Leone has mounted the most radical response, placing the entire country under a three-day lockdown last week as volunteers educated locals about the disease, identified new infections and located bodies.
On Tuesday, it had sealed off its borders with neighbors Guinea and Liberia.
Guinea, meanwhile, is still struggling to overcome denial among local populations and suspicion and hostility towards health workers.
In the town of Forecariah, around 100 km (65 miles) from the capital Conakry, residents attacked and looted the local office of the health department after medical staff came to bury three members of a single family who had died from Ebola.
The attack comes a week after eight members of a team trying to educate locals on the risks of the Ebola virus were murdered in a remote area of southeastern Guinea. Guinea on Wednesday reported new cases of the disease, including two deaths, in the town of Dalaba, some 300 km (195 miles) from Conakry.
By James Giahyue
(Additional reporting by Saliou Samb in Conakry, Kate Kelland in London and Tom Miles in Geneva; Writing by Joe Bavier; Editing by Robin Pomeroy)
Published by Medicaldaily.com