Doctors Apologize For Telling 19-Year-Old Cancer Patient To 'Stop Googling' Symptoms, Admit Fault In Her Death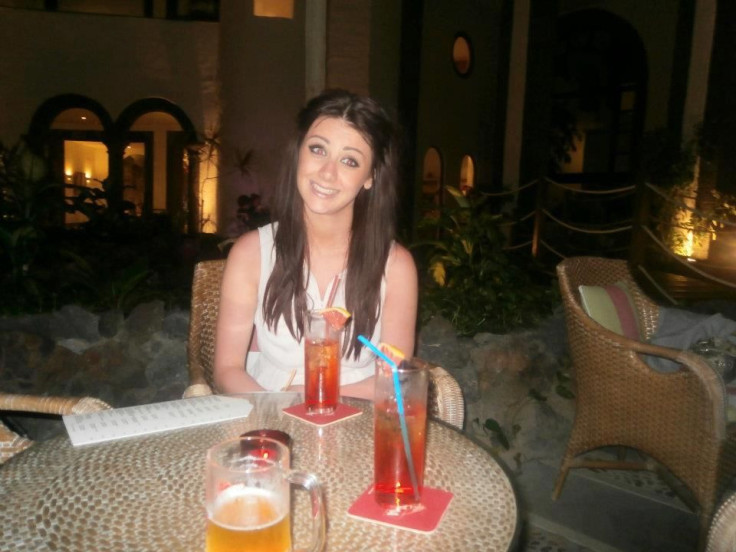 It's the worst kind of cautionary tale in medicine: a tragic death that may have been prevented if only doctors had been willing to listen to their patient's concerns.
But this one carries a particularly 21st century twist to it. Doctors told 19-year-old Bronte Doyne and her family to "stop googling" her symptoms after they brought up the possibility that her rare liver cancer had returned. By the time she was readmitted to the hospital in March of 2013, it was already too late and she died 10 days later on March 23, only 16 months removed from the day she first sought treatment for suspected appendicitis. Now, two years later, the hospital that managed her care is finally formally apologizing to her family for their fatal lapse in communication.
As the Nottingham Post reports, Bronte was a vibrant 18-year-old girl who received horrifying news in 2011 when she was told that her stomach pain was actually caused by fibrolamellar hepatocellular carcinoma, a rare cancer with no more than 200 cases diagnosed worldwide annually. Surgeons removed part of her liver, and the doctors were confident that she would recover.
But as diary entries released to the Nottingham Post by her mother, Lorraine Doyne, reveal, Bronte wasn't getting any better. "Feeling sick for months now. Tired of this feeling crap. Hospital not worried so trying to get on with it," she wrote in one such entry in November 2012.
Attempts to get doctors to pay attention to her ailing health fell on deaf ears, as Bronte and her family were ignored when they inquired about the chances of her cancer returning, relying on information about the disease from the Fibrolamellar Cancer Foundation.
"It's not just some pathetic website on Google, it's been endorsed by the White House in publications, and was the only contact we had to get some awareness about this disease," Lorraine Doyne said, according to the Nottingham Post. "But that information was dismissed here. I told the clinician that I knew what was happening to my daughter and something needed to be done but I was just told to 'stop googling.'"
The next few months would see Bronte's health spiraling out of control, and a hesitance by staff to take her seriously. "Finally my six monthly MRI scan today, wish it had been sooner, I know something's not right. I'm getting thinner by the second but like the doctor said I'm part of a skinny family!" she wrote in her diary on February 14, Valentine's Day. One month later, she would text, "I can't begin to tell you how it feels to have to tell an oncologist they are wrong, it's a young person's cancer. I had to, I'm fed up of trusting them."
For their part, the hospital has accepted culpability for its role in Bronte's death. "We apologise that our communication with Bronte and her family fell short. We did not listen with sufficient attention. We should have referred Bronte to the expert support available from the Teenage Cancer Trust much sooner," said Nottingham University Hospital's (NUH) medical director Dr. Stephen Fowlie.
Bronte's mother and the NUH are working together to make sure that stories like Bronte's never happen again, with Lorraine Doyne participating in a video about Bronte's case to be shown to NUH staff later this year.
"This has put the spotlight on how the internet age and the availability of information can challenge the way we respond to patients who may be very well informed, but can remain frightened and vulnerable," said NUH deputy medical director Keith Girling. "The best information is helpful and accurate, based on evidence of what works. These sites help patients make choices, as they become experts in their condition."
Girling also cautions that the vastness of information on the internet can be too much of a good thing, and that both doctors and patients alike will have to take that into consideration. "But some sites are inaccurate or misleading, and may give false hope or cause distress. They may not be relevant to the unique clinical and other circumstances of the patient."
Published by Medicaldaily.com