Doctors Didn't Notice Dementia Patient Had Swallowed Dentures… for Nine Weeks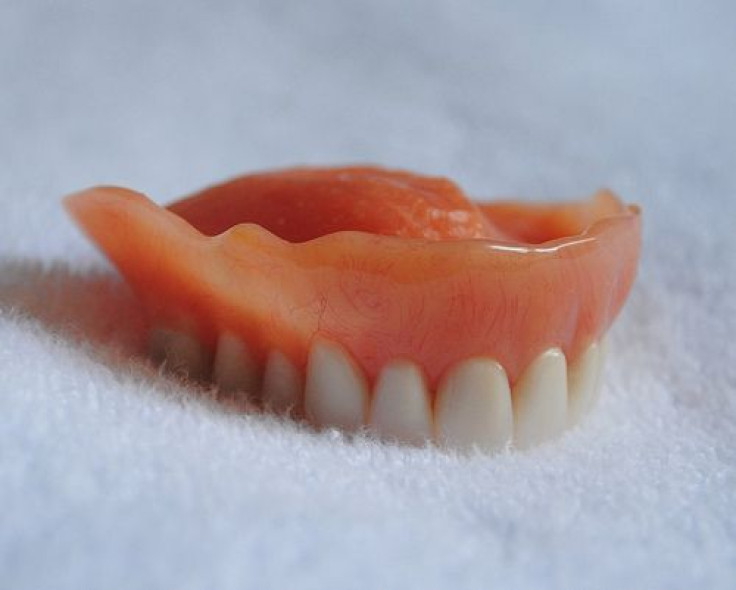 When 75-year-old Nermin Keating's top row of dentures disappeared, doctors failed to notice that she had swallowed them - not once, not twice, but four times.
Her daughter Umit Maddock discovered that her mother, who suffers from dementia and has difficulty speaking, had lost her dentures at around the same time that her mother began to fall ill, the BBC reports. The first time Maddock took her mother to the hospital, they said that it was a lung infection. Though she mentioned the missing teeth, the doctors did not check her throat. Instead, while they noticed that she had difficulty swallowing and Maddock mentioned that her mother had the greatest difficulty while eating, they assured her that the false teeth could not have slipped into her mother's throat.
A week later, the Huffington Post reports that Maddock took her mother to a second hospital. While she said that she could not remember mentioning the dentures, once again the doctor did not check the elderly woman's throat. Each time she saw a doctor, Maddock said, they diagnosed the woman with a lung infection or said that her symptoms were related to dementia. They prescribed the pensioner with antibiotics, though they did not help.
Finally, Maddock made a trip to see their regular physician. He checked Keating's throat - and found the dentures lodged in her throat, nine weeks after she first swallowed them. Immediately, the mother-daughter pair went to a third hospital, where really long forceps retrieved the false teeth. Keating is reportedly recovering well and on a liquid diet.
Peter Hadfield, a practice manager at one of the hospitals that first misdiagnosed Keating's condition, said to the Daily Mail that the case was extraordinary and that he had never heard of anything like it.
For her part, daughter Umit Maddock feels a bit guilty that the case was not solved earlier, though her friends tell her that there was not much more that they could have done. "It's a miracle that mum even survived for so long with the dentures down her throat," she said. "I can't quite believe what happened. I was just so relieved when they came out."
Published by Medicaldaily.com