Doctors More Likely To Register As Organ Donors Compared To The General Public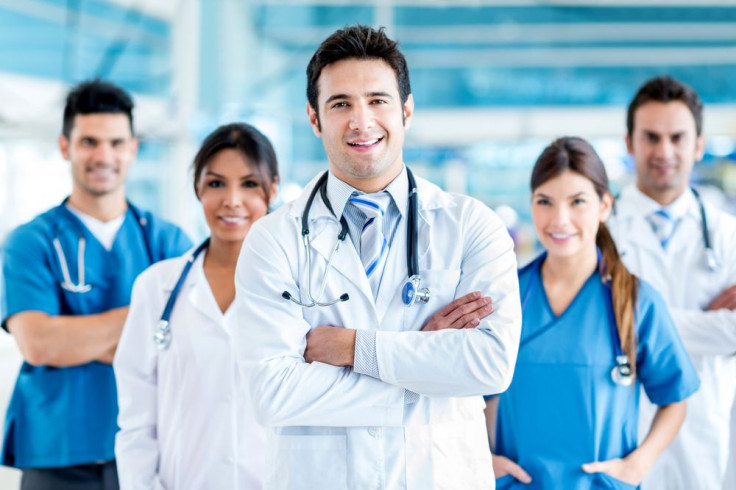 Many people fear that if they are a registered organ donor then their doctor will not treat them to the best of their ability in the event of a life-threatening condition. It is estimated that less than 40 percent of the public are registered organ donors in most countries. A recent study published in JAMA has revealed that a significantly larger proportion of physicians in Canada are registered for organ and tissue donation compared to members of the general public.
"One common fear is that physicians will not take all measures to save the life of a registered citizen at a time of illness," lead researcher Alvin Ho-ting Li from Western University in London, Ontario, and his colleagues said in a statement. "Showing that many physicians are registered for organ donation themselves could help dispel this myth. Although most physicians in surveys support organ donation, whether they are actually registered remains unknown."
The research team used multiple databases in Ontario, Canada to determine the number of physicians, the general public, and matched citizens who were registered for deceased organ donation. "Matched citizens" included people who came from a similar background as physicians and matched each physician by age, sex, income, and neighborhood. Data included the records of 15,233 physicians, 10,866,752 members of the general public, and 60,932 matched citizens.
Compared to matched citizens, physicians were 47 percent more likely to be registered for deceased organ tissue donation. At a total of 6,596 physicians, which represented 43.3 percent of the group, the proportion of physicians who were registered organ donors was substantially higher than the general public, at 23.9 percent and matched citizens at 29.5 percent. Among registered organ donors, 11.7 percent of physicians, 14.3 percent of matched citizens, and 16.8 percent of the general public had excluded at least one organ or tissue from donation.
In the United States, approximately 100 million people are registered as organ, eye, and tissue donors in state donor registries, representing 42 percent of the adult population. According to the Department of Health and Human Services, just around 79 people receive organ transplants every day. Unfortunately, an average of 18 people die each day while waiting on the organ transplant list. Members of the public looking to sign up as a registered organ donor can do so at DonateLife.net.
Source: Dixon S, Prakash V, Ho-ting A, et al. Physician Registration for Deceased Organ Donation. JAMA. 2014.
Published by Medicaldaily.com