Doctors Offer 'Prescriptions' For Fruits and Vegetables; $2 Coupons Meant To Encourage Healthier Habits In The Overweight And Obese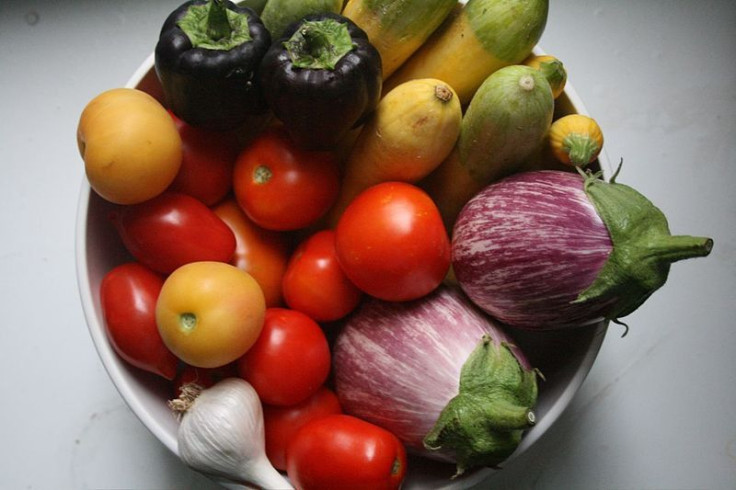 Doctors in two New York City hospitals can now offer coupon subsidies for obese and overweight patients in order to help curb unhealthy eating habits.
The Lincoln Medical Center in the Bronx and Harlem Hospital in Manhattan will soon be starting the Fruit and Vegetable Prescription Program (FVRx), which allows doctors to issue $2 coupons to those patients who are overweight and obese. Oftentimes, the cost of produce outweighs the need to buy food in economically disadvantaged neighborhoods. The FVRx is hoping to alleviate that stress.
"A food environment full of processed foods full of fat, sugar and salt is contributing to obesity, diabetes, heart disease, stroke, cancer, and other chronic diseases," said Health Commissioner Dr. Thomas Farley in a statement. "The Fruit and Vegetable Prescription program is a creative approach that, with the inclusion of Health Bucks, will enable at-risk patients to visit any of our 142 Farmers Markets and purchase the fruits and vegetables that will help them stay healthy."
A Connecticut-based nonprofit organization known as Wholesome Wave started the FVRx Program. Wholesome Wave helps low-income people access local and fresh produce.
According to statistics provided by Farley, around one in 10 New Yorkers do not eat fruits or vegetables every day. That stat increases five-fold for people in the Bronx, with half of the population not eating fruits or vegetables every day.
"Each dollar invested in Fruit and Vegetable Prescription Program nourishes public hospital patients and their families, boosts revenue at farmers markets, and supports overall community health," said Linda I. Gibbs, deputy mayor for Health and Human Services. "Farmers markets support the City's efforts to keep communities fit by providing healthy and affordable dietary options in a localized setting."
The program is designed in part to facilitate healthier eating habits among children, who represent a sizable portion of the country's obesity epidemic and often find themselves embarrassed or otherwise reticent to visit the doctor if they are overweight. FVRx was designed to reframe the doctor's office as a source of health, not embarrassment.
Tammy Futch, one mother in the Bronx neighborhood of Mott Haven, said her 11-year-old son never ate vegetables growing up, subsisting on a regular diet of fast food. Now that he's been exposed to the FVRx program, his habits have gotten much healthier.
"My son lost 20 pounds," Futch told the Daily News. "He was one that never ate vegetables. He used to be a McDonald's baby."
Futch's son, Ty-J, said his favorite foods are now beets, avocados, corn, carrots, and strawberries.
Of course, a boy and his sweet tooth are not soon parted.
"Some of them taste good," he said. "Others...ehhhhh."
Published by Medicaldaily.com