Does Your City Sleep In? The Earliest And Latest Start Times For Workers In The United States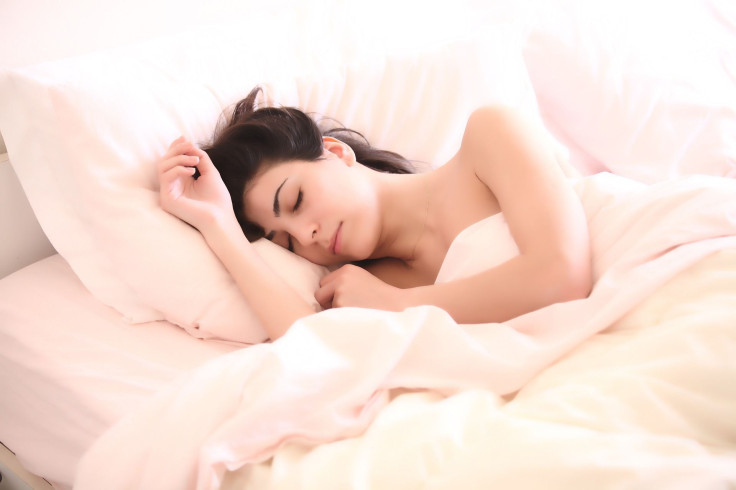 If you're a night owl who prefers to sleep in, then you probably don't want to live in Hinesville, Georgia. Nate Silver at FiveThirtyEight analyzed which cities enjoy late and early office arrival times using data from the Census Bureau's American Community Survey. Hinesville, a small military community, has the earliest median arrival time of 7:01 a.m.. Late sleepers would do much better in New York City, where the median arrival time is 8:24 a.m.
Read: Irregular Sleep Patterns Could Make You Less Creative And Attentive
These times, by the way, refer to where the work is done and not where an employee lives. As Silver estimates, the top 20 latest start times are:
New York City, 8:24
Atlantic City, N.J., 8:23
San Jose, Calif., 8:21
Ithaca, NY, 8:19
San Francisco, 8:17
Lawrence, Kan., 8:15
Provo, Utah, 8:15
Ann Arbor, Mich., 8:15
Santa Cruz, Calif., 8:14
Miami, 8:14
Trenton, N.J., 8:14
Logan, Utah, 8:12
Boulder, Colo., 8:11
Boston, 8:11
Barnstable, Mass., 8:10
Bridgeport, Conn., 8:10
Bloomington, Ind., 8:09
Champaign, Ill., 8:09
Kingston, NY, 8:09
Ocean City, N.J., 8:09
Read: The Top Reasons You're So Tired When You Get Enough Sleep, From Lack Of Exercise To Dehydration
Alternatively, the top 20 earliest cities are:
Hinesville, Ga., 7:01
Pascagoula, Miss., 7:06
Jacksonville, N.C., 7:14
Elkhart, Ind., 7:15
Clarksville, Ind., 7:20
Anniston, Ala., 7:20
Killeen, Texas, 7:23
Hanford, Calif., 7:23
Houma, La., 7:27
Bakersfield, Calif., 7:27
Lake Charles, La., 7:29
Yuma, Ariz., 7:29
Owensboro, Ky., &;29
Honolulu, 7:29
Beaumont, Texas, 7:30
Decatur, Ala., 7:30
Fayetteville, N.C., 7:30
Kennewick, Wash., 7:30
Bremerton, Wash., 7:31
Crestview, Fla., 7:32
As Silver explains, the communities who start their day earliest also tend to be military areas, such as Jacksonville and Killeen. Cities with heavy agriculture jobs, like Bakersfield, wake up quicker than the rest of us, and Silver points out that the type of work you do determines how early you work more than where you work.
Unsurprisingly, more highly populated, urban areas tend to hit the snooze. Of course, it doesn't matter whether you go to work at 7 or 9, the main thing is that you get enough sleep each night. According to the National Sleep Foundation, about 29 percent of people reported falling asleep at work in a survey. About 12 percent of respondents said they were late due to being tired, which hardly helps work performance. If you have trouble getting to bed early, aim for starting your bedtime ritual 10 minutes earlier than normal each night until you hit your desired time.
See Also:
Depression Symptoms And Diabetes: Poor Sleep In Diabetics Linked To Mental Health Condition
What Is Yohimbe: Sleep Apnea Patients May Find Relief In All-Natural Aphrodisiac
Published by Medicaldaily.com