Dole Spinach Recall 2015: Salmonella Contamination Snafu Spurs Recall Of Bagged Spinach Products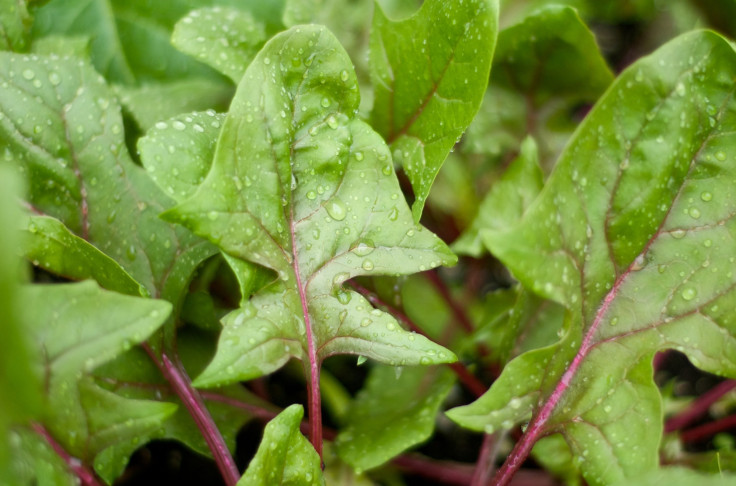 In news that's sure to mollify aspiring Popeyes everywhere, the Dole company announced the voluntary recall of select spinach products over Salmonella contamination this Tuesday. For the time being, however, it appears the irksome food-borne illness hasn't made anyone sick.
According to the company, the recall will affect over 33,600 bags of its Dole Spinach product, which were distributed to 13 states across the country, including New York, Ohio, and Michigan. Baby spinach lovers luckily have nothing to fear.
It was in Michigan that the bacterial bug was discovered, after a random sample of Dole Spinach salad was found to contain Salmonella by the Michigan Department of Agriculture & Rural Development; Laboratory Division.
The specific products listed in the recall include Dole Spinach bags with product codes of A27409B and A27409A, an Enjoy By date of Oct. 15, and a UPC code of UPC 7143000976.
According to the Centers for Disease Control and Prevention, Salmonella causes illness in approximately one million Americans and sends 19,000 to the hospital every year. Though the average bout with the germ only leads to relatively mild diarrhea, fever, and cramps over a 12- to 72-hour period, it is capable of inflicting more serious damage, particularly in those with weaker immune systems such as the very young and elderly. It approximately leads to 400 deaths annually.
Should the big bad Salmonella ever visit your doorstep, the most prudent course of action, as with most mild food-borne illnesses, is to rest up and drink plenty of fluids. Making sure to always separate cooked from raw food; cooking food thoroughly; and cleaning your hands with water and soap before handling food will also go a long way toward Salmonella prevention.
Dole makes the second large Salmonella recall this month, after Aspen Foods was forced to recall around 561,000 pounds of frozen, raw, stuffed and breaded ready-to-eat chicken products. In that instance, the contaminant was specifically identified as Salmonella enteritidis, one of the major disease-causing strains worldwide. It's also a cousin to the Salmonella strain that causes Typhoid fever.
Dole says it's feverishly working with retailers to expedite the recall, and advises retailers and consumers with questions to call its customer service representatives at (800) 356-3111.
Published by Medicaldaily.com