Domestic Violence Against Males: 40% Of Victims Are Men, So Why Are We Still Ignoring It?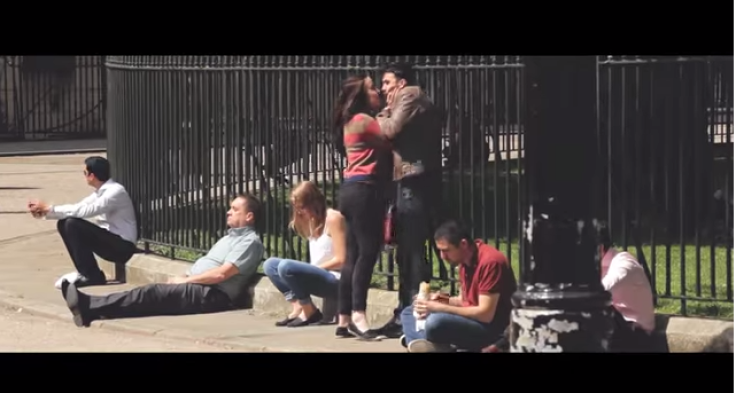 Domestic violence affects 40 percent of men. Yet more light isn't shone on this topic because of the stigma that surrounds it. According to Parity, an organization in the United Kingdom aimed at achieving equal rights for both men and women, domestic violence is seen as a woman's problem and not a social problem affecting both sexes. Dare London decided Parity should conduct its own hidden camera experiment to show how people react when a man is the victim of domestic violence.
The campaign released by the ManKind Initiative called #ViolenceIsViolence showed a couple, portrayed by two actors, fighting in a park. In the first scene, the man is seen yelling and roughing up his girlfriend. Strangers see the incident and intervene to help the woman. One woman walks up to the man and yells, "What's wrong with you?" She tells him that if she doesn't call the cops, other people will. She then turns to the woman and lets her know that she doesn't have to put up with this behavior.
In the second scene, the man is victim to the abuse. However, instead of people offering help, we see something else — laughter. Onlookers find the fight amusing, and you can actually see people smiling. No one helps the abused man.
According to the National Coalition Against Domestic Violence, about one in 14 men is assaulted by his partner annually.
The chair of ManKind's board of trustees, Mark Brooks told the NY Daily News that the fight between rapper Jay Z and his sister-in-law, Solange Knowles, was an inspiration for this video. He added, however, he had the idea for this project for a few years.
Published by Medicaldaily.com