Dominant Submissive Relationships In The Bedroom: Why BDSM Couples Like Having Rough Sex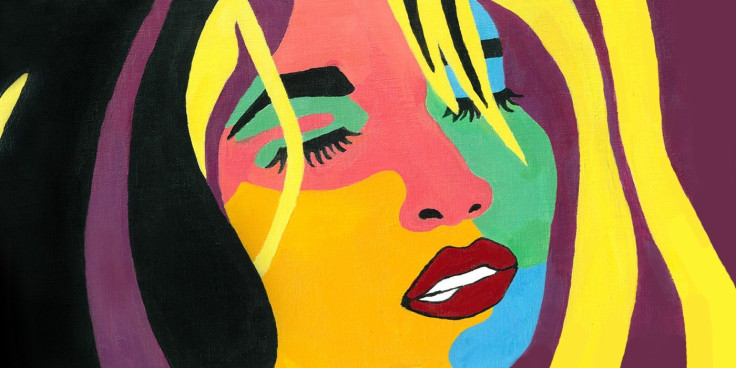 Many couples will admit sex can become predictable over the course of a relationship. We all know the routine: we go to the bedroom, turn off the lights, and have sex (almost) always in the missionary position until we're done. Although there's nothing wrong with "vanilla" sex, some couples choose to spice things up in the bedroom a la Fifty Shades of Grey.
The novel and namesake movie sparked our curiosity surrounding the taboo 6-for-4 deal acronym: Bondage, Discipline, Dominance, Submission, Sadism and Masochism, also known as BDSM, or S&M. Some couples receive pleasure from the physical or psychological pain and suffering of biting, grabbing, spanking, or hair pulling. This type of consensual forceful play is a thrill many of us desire, and the reasons are natural.
Heather Claus, owner of DatingKinky.com, who has been in the BDSM scene for about 24 years, believes people who seek out kink of any kind tend to be looking for something "more."
"More creative, more passionate, more sexy, more intimate than what they've found so far in traditional or 'vanilla' relationships," she told Medical Daily.
Yet, BDSM critics believe it's an unhealthy, unnatural behavior sought by those who are troubled, or with compromised mental health.
So, does our urge for naughty, uninhibited sex reflect an underlying psychological disorder, or is it just a part of a healthy sexual lifestyle?
Shades Of Grey: DSM-5
In Fifty Shades, Christian Grey and Anastasia Steele have a budding "romance" that revolves around partially consensual BDSM where Grey inflicts pain or dominance over his partner. Grey admits to being neglected by his mother who was a drug addict and controlled by a pimp, who would beat and abuse him. It has long been believed those in BDSM relationships often show signs of the mental disorder sexual sadism.
Currently, in the Diagnostic and Statistical Manual of Mental Disorders, Fifth Edition (DSM-5), used by mental health professionals, individuals are diagnosed with "sexual sadism" if they experience sexual excitement from the psychological or physical suffering (including humiliation) of the victim. They must meet the following criteria:
1) "Over a period of at least 6 months, recurrent, intense sexually arousing fantasies, sexual urges, or behaviors involving acts (real, not simulated) in which the psychological or physical suffering (including humiliation) of the victim is sexually exciting to the person."
2) "The person has acted on these sexual urges with a nonconsenting person, or the sexual urges or fantasies cause marked distress or interpersonal difficulty."
BDSM Sadist Vs. Diagnosed Sadist
There are two clear distinctions between a BDSM sadist and a sadist according to the manual. In BDSM, a sadist revels in the consensual pain that is desired by the bottom, or receiver. They enjoy the fact that the bottom enjoys the pain. However, a diagnosed sadist enjoys when they hurt another truly and deeply without consent.
"In a BDSM 'scene,' pain creates a connection and depth, an intimacy if you will," said Claus. The key here is consent.
Someone who identifies as a kinky sadist is often looking for this, or even more than just the pain experience.
Fifty Shades has received a lot of criticism because it's not an accurate portrayal of BDSM. Patrick Wanis, a human behavior and relationship expert, believes there are many misconceptions about the practice due to how it's shown in the movie. For example, in Grey and Steele's day-to-day relationship, she's afraid of him. He takes her old Volkswagen and sells it without her consent, and then hands her the keys to a new, luxurious car.
Wanis stresses Grey made the choice for her, without considering whether she had an opinion, or whether that opinion means anything or not.
"Fifty Shades of Grey opened conversations around rough sex, kinky sex, and BDSM, although it's not an example of BDSM, it's rather an example of psychological abuse, as well as physical, verbal, and maybe even sexual abuse," Wanis told Medical Daily.
A healthy, functional BDSM relationship thrives on communication.
"When we are practicing things that have the potential to harm—and I'm using the word harm to mean lasting damage versus hurt to mean current pain—communication and consent are critical," Claus said.
Moreover, those who practice BDSM may be just as mentally healthy as non-practitioners. Many other factors determine one's mental health besides sexuality.
A 2008 study published in the Journal of Psychology & Human Sexuality found BDSM is not a pathological symptom, but rather, a wide range of normal human erotic interests. Researchers administered a questionnaire and 7 psychometric tests to 32 participants who self-identified as BDSM practitioners. The findings revealed the group was generally mentally healthy, and just a select few experienced early abuse, while only two participants met the criteria for pathological narcissism, hinting no borderline pathology. No evidence was found that clinical disorders, including depression, anxiety, and obsessive-compulsion, are more prevalent in the BDSM community.
Initial Attraction To BDSM
BDSM is not as unconventional as we'd like to think. According to Wanis, a majority of the population has fantasies about dominance and submission. Many women have fantasies about submission, while many men have fantasies about dominance.
"We all have a fantasy that involves some form of rough sex, because one of us wants to dominate, and one of us wants to submit," said Wanis.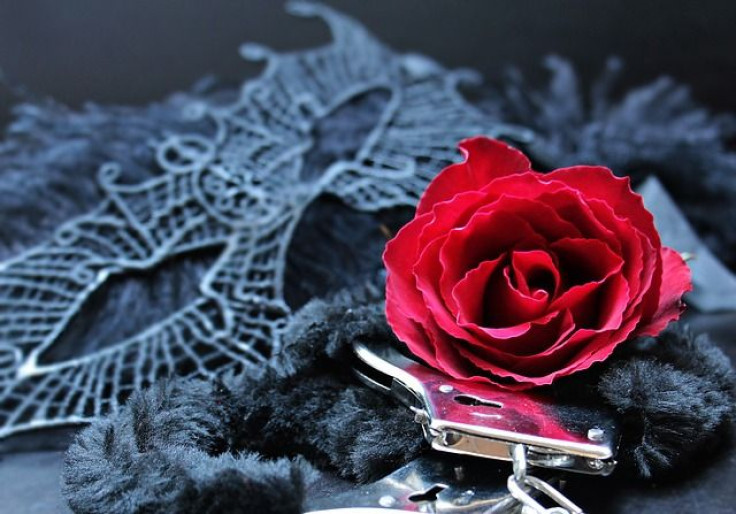 However, fantasy is not to be confused with reality. Some things look pleasurable in our minds, but wouldn't turn out well in reality. Our initial attraction to BDSM can originate in two ways; either as an intrinsic part of the self, or via external influences, according to a 2011 study in Psychology & Sexuality.
The researchers noted there were few differences in gender or BDSM role when it came to someone's initial interest. The only gender differences found were among submissive participants: a greater proportion of men than women cited their interest came from their "intrinsic self," whereas a greater proportion of women than men cited "external influences."
In other words, men were more likely to cite their BDSM interest as coming from inside of themselves compared to women. They were naturally, inherently driven to seek out this type of sexual behavior, whereas women were more influenced by external forces, like a friend or a lover.
Although we know what can trigger our curiosity, why do some of us enjoy it more?
Dominant And Submissive Relationship
BDSM involves a wide range of practices that include role-playing games where one partner assumes the dominant role ("dom"), and the other partner assumes a submissive role ("sub"). The dom controls the action, while the sub gives up control, but does set limits on what the dom can do.
"Dominants and submissives come from all walks of life," Claus said.
For example, in Fifty Shades, Grey is a high-powered leader of a company, which may seem obvious for a dominant man. However, a man or woman who might be in charge in their professional life may want to give up that power in the bedroom.
"Power is the greatest aphrodisiac," Wanis said. "… giving oneself over to a dominant person represents becoming consumed by the power, which in turn creates sexual arousal."
A popular misconception is if you're submissive in the bedroom, you're weak and have low self-esteem. A partner who chooses to submit to a lover in a consensual, healthy relationship shows a lot of power.
Dr. Jess O'Reilly, Astroglide's resident sexologist, has found many submissives are actually quite powerful people who manage great responsibilities in their professional and personal lives.
"Being submissive in bed allows them an opportunity to play an alternative role and alleviates some of the regular pressure associated with their everyday lives," she told Medical Daily.
Top, Bottom, And Switching
It's often mistaken doms are always on top, and submissive are on bottom. A person can simultaneously adopt the role of bottom and dom, known as topping from the bottom. Meanwhile, a bottom can be a submissive partner; someone who receives stimulation, but is not submissive; and someone who enjoys submission on a temporary basis.
Couples tend to have a preferred role they mostly play, but some enjoy alternating roles, known as "switches."
A 2013 study in The Journal of Sexual Medicine asked BDSM aficionados to complete a survey about their sex habits through a website devoted to personal secrets. In the sample, men were primarily tops as 48 percent identified as dominant and 33 percent as submissive. Women were primarily bottoms with 76 percent as submissive, and 8 percent as dominant.
The Submissive Feminist
Now, some critics of BDSM will argue women who want to be submissive in the bedroom are promoting female oppression. These submissive women may be gaining control because they are choosing what they want to do sexually. This includes being bossed around, ordered to perform sex acts, or being spanked, restrained, or verbally talked down to.
Claus asserts, "Feminism is first and foremost about equal rights to choose. So, BDSM, being 100 percent consensual, is a feminist's paradise."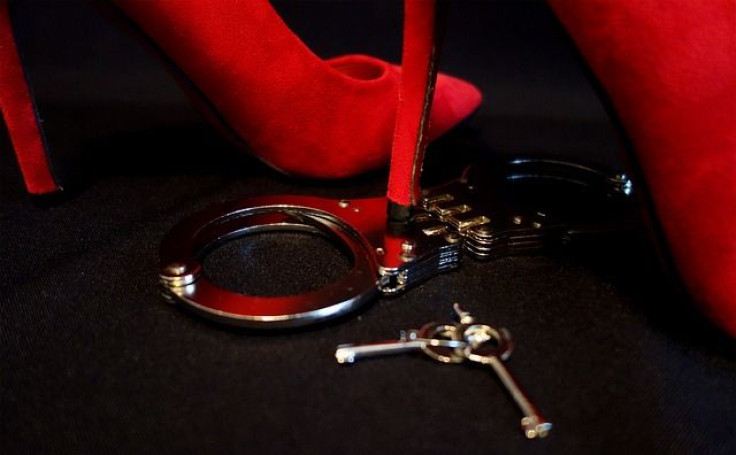 Dominant and submissive relationships are not limited to gender; there are men who want to be dominated, and women who want to dominate. This implies our sexual desires don't always coincide with our personal and political identity. In BDSM, we're playing a role where a kinky scene can serve as a form of escapism.
"You can have a highly egalitarian relationship and still engage in kinky sex in the presence of ongoing informed consent," said O'Reilly.
BDSM: All About Communication
BDSM is still viewed as an unconventional sensual, erotic, and sexual behavior, yet couples who practice this tend to develop a better sense of self. These couples are more likely to communicate their likes and dislikes with their partner. In the previously mentioned 2013 study, Dutch researchers found BDSM lovers were more extraverted, more open to experience, more conscientious, less neurotic, less sensitive to rejection, more securely attached, and higher in subjective well-being. Specifically, all three BDSM subsets, including dominants, submissives, and switches, outscored controls on "subjective well-being"; the difference was significant for dominants.
So, what's the connection between BDSM and healthy relationships?
It's a combination of self-awareness and communication. BDSM helps couples recognize their sexual identity and desire. Communication is a standard in BDSM activities because couples must be able to negotiate boundaries and safe practices. According to O'Reilly, some couples feel their overall levels of communication improve with kink play.
"These benefits spill into other areas of the relationship (e.g. parenting, division of labour, emotional expression) and serve to deepen their existing bond," she said.
Communication and consent are critical in BDSM, especially when it comes to pain play.
Pain Is Pleasure: Why It Feels So Good
Several couples will admit they get pleasure from experiencing pain, or inflicting (consensual) pain on others. Yet, some of us will yell in pain when we twist our ankle or break a bone, and even a papercut can produce misery. There's actually a difference between good pain and bad pain.
"Interestingly, our brain processes social rejection in the same place where it processes physical pain. When we experience pain in a sexual act, we're going to enjoy that pain differently, because we have a different interpretation to it than an accident where we don't have control," Wanis said.
When we experience bad pain, this indicates something is not right, and needs immediate attention. However, when we feel good pain during sadomasochism — giving or receiving pleasure from the infliction or reception of pain and humiliation — it is enjoyable. A 2014 study found sadomasochism alters blood flow in the brain, which can lead to an altered state of consciousness similar to a "runner's high" or yoga. Brain changes were seen in the prefrontal and limbic/paralimbic pain regions when participants either received pain or gave pain.
Here, the pain led the central nervous system to release endorphins, which are proteins that act to block pain, and promote feelings of euphoria.
It seems pain and pleasure have always been intertwined.
There's one other reason pain may sometimes feel good: The range of interests in BDSM could possibly possess an evolutionary advantage.
Evolutionary Advantage: Is BDSM A Reproductive Strategy?
BDSM involves role playing, with aspects like dominance and submission, which can be roughly translated into lower and/or higher-ranking partners. In mammals, high hierarchical status is linked with increased reproductive success, and Czech researchers believe BDSM-induced arousal could be a manifestation of a mating strategy.
In a 2009 study, published in The Journal of Sexual Medicine, researchers found sexual arousal through overemphasized hierarchy, like dominant-slave play, can represent a reproductive strategy. Role play allows someone who has a need to be dominant to feel dominant, and someone who is submissive to be able to reproduce. It joins two people who have varied, but complementary, sexual preferences to reap benefits from each other.
People who engage in BDSM also show adaptability and knowledge of various sexual behaviors. They're able to relate in socially and sexually unconventional ways that can give them an evolutionary edge. In other words, BDSM can make someone become more open-minded, self-aware, and more expressive in communicating their needs and desires, which is advantageous in any relationship — not just those that are intimate.
BDSM: The 'New' Way To Have Sex
BDSM has been a thing for a very, very long time, so it's hardly "new", but Fifty Shades expanded the conversation around it. The movie inspired people to explore their own sexual preferences, and embrace their naughtiest desires. However, it's important to note its representation of BDSM is problematic; it is indeed shades of grey.
Couples seem to be enticed by BDSM because it steers away from the conventional, and encourages the exploration of the unknown, or taboo. It's against society's norms, and solicits more intrigue.
"We want to break the taboo, and that becomes sexually exciting," Wanis said.
If we're willing to hand over our physical, mental, emotional, and psychological safety to our partner — that's more than just kinky sex, that's trust. Hopefully, that trust has been earned.
Published by Medicaldaily.com