Donald Trump Accuses Jon Stewart of Racism [VIDEO]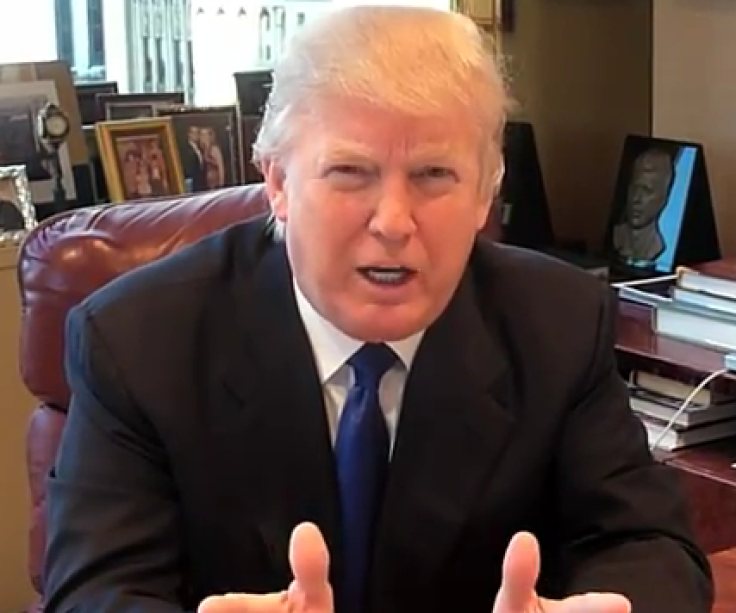 Billionaire real estate mogul Donald Trump accused Comedy Central host Jon Stewart of racism on Tuesday for his tone of voice and inflection during a segment which aired a day earlier about Republican presidential hopeful Herman Cain.
Trump questioned why the Daily Show cable television host wasn't criticized for it.
"How come Jon Stewart gets away with a very very racist rant about Herman Cain?" asked Donald Trump on Tuesday from behind his desk in a video he posted on YouTube.
Trump said he was criticizing Stewart's tone of voice and his inflection.
"It's not what he said, it's the way he said it," said Trump.
In the segment excerpted on Trump's video, Stewart says:
"Have you ever kidnapped a baby, well, other than the Lindbergh baby," Trump said. The Lindbergh kidnapping became known as "The Crime of the Century" back in 1932.
Trump questioned why some civil rights leaders didn't come to Cain's defense.
"Nobody else can pull that off. Where is Reverend Jackson? Where is Reverend Sharpton? Where are all the critics that if someone else did it, it would be a disaster?" asked Trump.
Trump said he likes Stewart and hopes they don't take them off the air but for this, they probably should at least for a while.
"Its terrible, it's insulting to the African American community, and I'll tell you what, he should apologize."
Published by Medicaldaily.com