Don't Delay Trauma Care, Even for an Hour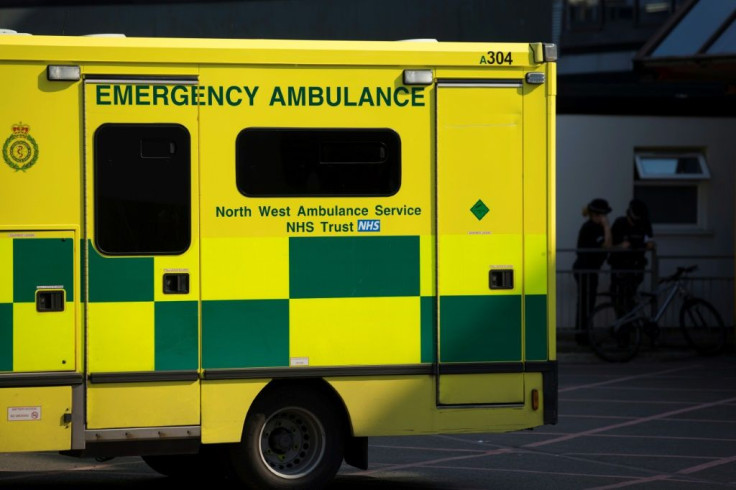 If you've pleaded with a loved one -- with no success -- to get to a hospital after a fall, you both should know about the "golden hour."
The "golden hour" is that first hour right after a trauma – invariably prehospital -- when the patient needs treatment before death or disability seems imminent.
Doctors have been aware of the golden hour for decades. It's been widely studied throughout the years with varying conclusions.
Researchers at the National Taiwan University Hospital Yunlin Branch tackled the concept of the golden hour when they looked at 24,000 trauma patients across Japan, Malaysia, Korea and Taiwan. The median age of patients studied was 45 years. All the hospitals that participated in the investigation are academic teaching hospitals with functional capabilities for trauma resuscitation.
The study, which was published in PLOS Medicine , looked at a database of records of patients who were brought to the hospital by emergency medical services (EMS) between 2016 and 2018. Factors like age, sex, pre-existing medical conditions, and type and severity of the injury were adjusted for.
Since trauma contributes to 0.5% of annual mortality worldwide, the aim of the research was to understand whether the golden hour exists, by determining the impact of pre-hospital time on patient's outcomes.
While the length of a patient's pre-hospital time was not related to the risk of dying within 30 days of the injury or accident, the study found that the odds of poor functional outcome increased by 6% with every 10-minute delay in pre-hospital time. A total pre-hospital time longer than 50 minutes predicted poor outcomes as well.
The study supported the concept of the golden hour. Researchers recommended rapid transportation and reduced pre-hospital time to improve a patient's functional outcomes.
The Cost of Delaying Treatment
Orthopedic doctors often deal with patients who think it's okay to delay treatment, Brad G. Prybis, MD, a spine surgeon with AICA Orthopedics in Atlanta, told Medical Daily.
"In relation to the golden hour, or even the 24-hour window, we always recommend seeing a doctor when a patient has suffered any injury, whether a fall, trauma accident or something less severe," said Dr. Prybis.
The Taiwanese study assessed potential factors that influence pre-hospital time. The hope is to help EMS teams to shorten pre-hospital times, and to create guidelines and best practices that support them.
Pre-hospital delays may occur for a number of reasons. They include emergency response time, scene control, extrication interventions and transport time. Even a patient initially refusing treatment plays a role.
Get Treated Right Away for Best Outcomes
The researchers did not find an association between pre-hospital time and 30-day mortality. However, total pre-hospital time and response times did affect the functional outcomes of patients. Functional outcomes are an index of neurological status that predict quality of life and the ability to return to normal life and work .
"In our experience, injuries always get worse, and the more people put off treatment, the more damage can occur over the course of their life," said Dr. Prybis.
"It never hurts to at least get checked by a doctor, even if the patient is already of the mindset that they won't be receiving certain treatments. Talking to a doctor and allowing them to assess the injuries is critical."
Jennifer Nelson is a health writer based in Florida who also writes about health and wellness for AARP, PBS' Next Avenue, Shondaland, and others.
Published by Medicaldaily.com