Dr. Conrad Murray May Testify on Michael Jackson's Final Moments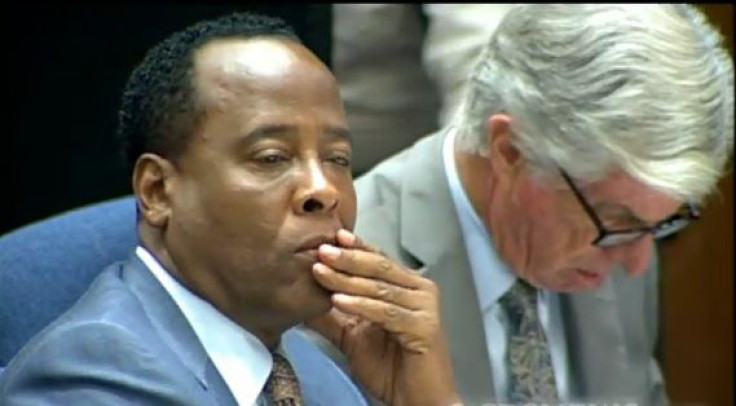 Michael Jackson's former physician, Dr. Conrad Murray will announce Tuesday morning if he will testify at his involuntary-manslaughter trial.
Murray told Superior Court Judge Michael Pastor yesterday that he had not decided if he would give testimony and needed more time to confer with his lawyers.
Murray told the judge his testimony depended "on how the case progresses," according to the Los Angeles Times.
The judge gave him until the start of trial Tuesday to decide.
Murray could tell jurors his version of the events the day Michael Jackson died at his home in Los Angeles on June 25, 2009 but will also risk cross-examination from prosecutors.
Murray's defense team claims that Michael Jackson was desperate to sleep and injected himself a fatal dose of the anesthetic propofol while Murray was in the bathroom.
The prosecution contends that Murray was reckless and is responsible for Jackson's death even if he did not give him the fatal dose because he violated medical standard care by not having proper equipment and leaving Michael Jackson alone while treating him with propofol at his home.
Tuesday may be the last day for testimony in the trial.
Published by Medicaldaily.com