Dr. Conrad Murray trial: Defense Case Begins Monday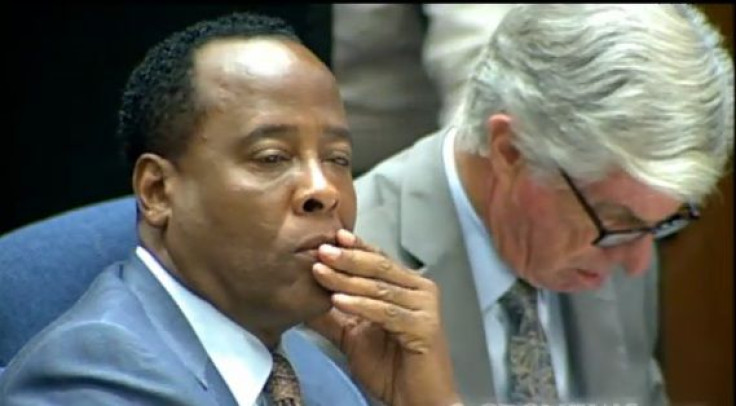 Defense lawyers for Dr. Conrad Murray who is accused of the involuntary killing of Michael Jackson in 2009, began to present its case Monday.
Michael Jackson's death was ruled a homicide, the result of "acute propofol intoxication" in combination with sedatives, according to the Los Angeles County coroner.
In opening statements, Dr. Murray's attorneys said that Jackson took eight tablets of the sedative lorazepam on his own and then self-administered a lethal dose of propofol, -a powerful anesthesic drug- while Murray was in the bathroom.
Murray has admitted to administering propofol to Jackson as a sleep aid.
On Monday, the defense will question Dr. Steven Shafer, a world known anesthesiology expert. During testimony last week Shafer slammed Murray's professional practice assuring that treating insomnia with propofol has "only been done to Michael Jackson."
Shafer also pointed out 17 violations of medical practices that each could have either lead to Jackson's serious injury or death.
Defense attorneys are expected to bring a total of 15 witnesses to their case for 4 days to attempt to counter 33 testimonies against their client's professional practices.
Among witnesses to be called by the defense will be police detectives whom prosecutors did not call and several character witnesses, the Associated Press reports.
If the defense loses the case, Murray who has pleaded not guilty to involuntary manslaughter, could face up to four years in prison and the loss of his medical license.

Published by Medicaldaily.com