Dr. Drew One of the Many Doctors Who Accepted Money on Behalf of GlaxoSmithKline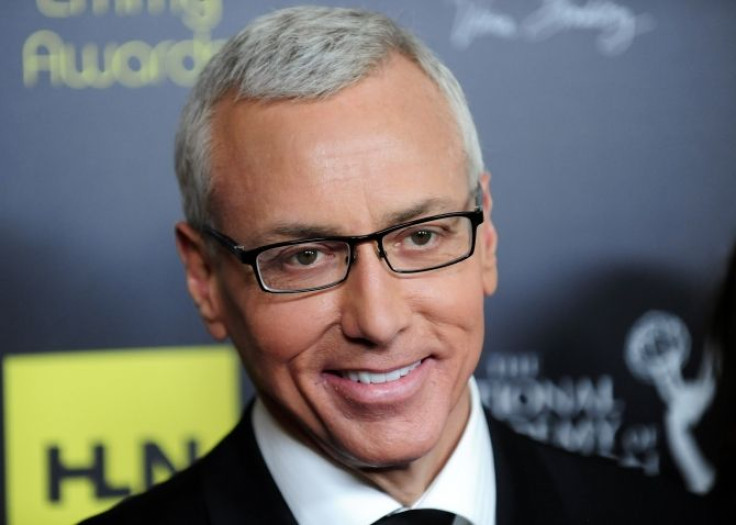 In light of drug giant GlaxoSmithKline, pleading guilty in health care fraud, it has been revealed Dr. Drew Pinsky, popular TV and radio personality, has been one of the many doctors who was lavished with financial compensation in support of Wellbutrin.
In 1999 on Loveline, Dr. Drew's radio station, he openly encouraged his support in favor of Wellbutrin and other antidepressants stating, "May enhance or at least not suppress sexual arousal."
Dr. Drew failed to mention that he was receiving financial compensation to express his support of the drug. GlaxoSmithKline paid Dr. Drew a whopping $275,000.
According to a document filed in October 2011, the payments were made by a communications firm working for GlaxoSmithKline.
Although doctors are allowed to prescribe drugs, it is unlawful for companies to endorse the use of drugs for anything other than what it is intended to do, otherwise known as off-label marketing. According to the Justice Department Wellbutrin was only approved by the Food and Drug Administration as an antidepressant, nothing related to sexual arousal.
In a statement released by Dr. Drew he said "In the late '90s I was hired to participate in a two-year initiative discussing intimacy and depression which was funded by an educational grant by Glaxo Wellcome… included town hall meetings, writings and multimedia activities in conjunction with a patient advocacy group…My comments were consistent with my clinical experience."
Glaxo Wellcome later became one of the companies that merged to form what is known today as GlaxoSmithKline.
In response to new allegations, GlaxoSmithKline offered an official statement, "The complaint to which you refer concerns events in 1999, 13 years ago. It does not reflect what would be allowed in GSK today…the government has made many allegations and legal conclusions concerning Wellbutrin that GSK disputes. GSK admits, however, that during the period from January 1999 to December 2003, there were some occasions on which certain GSK sales representatives, speakers, and consultants promoted its antidepressant Wellbutrin to physicians for uses which were not FDA-approved in violation of federal law."
Thus far Dr. Drew has been the only doctor whose name has been released since GlaxoSmithKline was ordered to pay $3 billion in criminal and civil matters.
Published by Medicaldaily.com