Dr. Zizmor, Notorious TV Dermatologist, Doesn't Have The Greatest Skin 25 Years Later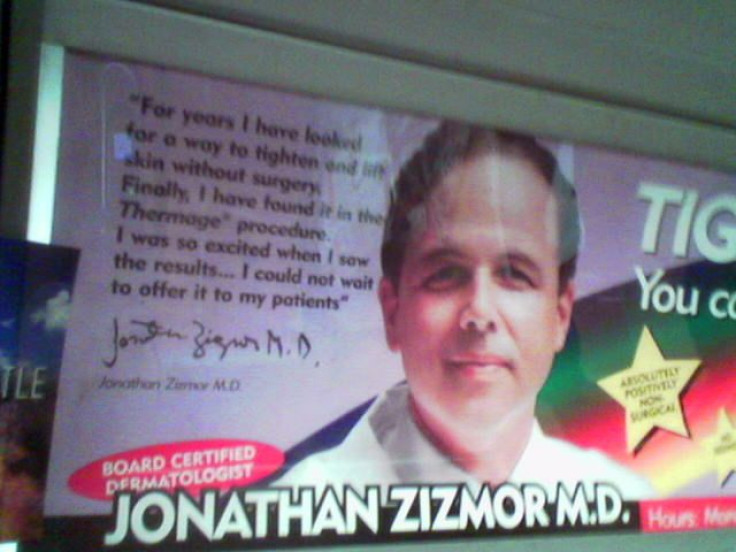 New photographs of aging TV dermatologist Dr. Zizmor — once the "world's foremost" — have shocked the online community this week.
Images of the good doctor showed a once baby smooth face sunken into advanced middle age, like a septuagenarian diva donning shades well into the evening. For local New Yorkers, the discovery was akin to finding the notorious Crazy Eddie was neither crazy nor particularly fond of "insane" deals on stereo equipment.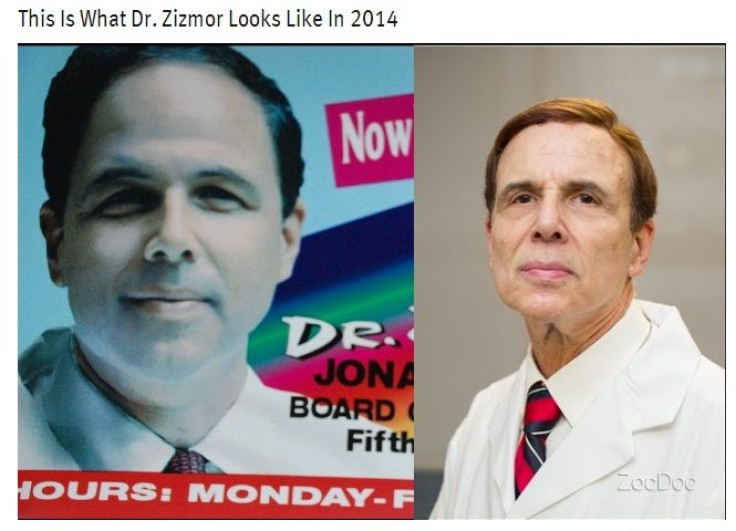 Indeed, Zizmor's vintage-era subway train ads seemed a bit crazy at the time. "Why did I do it?" the skin specialist asked in a 2009 interview with Gothamist. "In those days [back in the late 1970s], dermatology was very exclusive, chic, chic. Most people, different ethnicity groups didn't even know there were dermatologist."
So in an effort to bring his health speciality to the masses, Zizmor launched a notorious advertising campaign directed at everyone from the "very rich to the poor, black, white, whatever," he said. "So I was the only one on the subway for about 25 years."
Yet even the best dermatologist — accept no substitutes — has been ravaged by Father Time. Below is a video of Dr. Zizmor.
Published by Medicaldaily.com