#DrakeForKen: Rapper Drake Surprises Terminally Ill Cancer Patient With Surprise Home Visit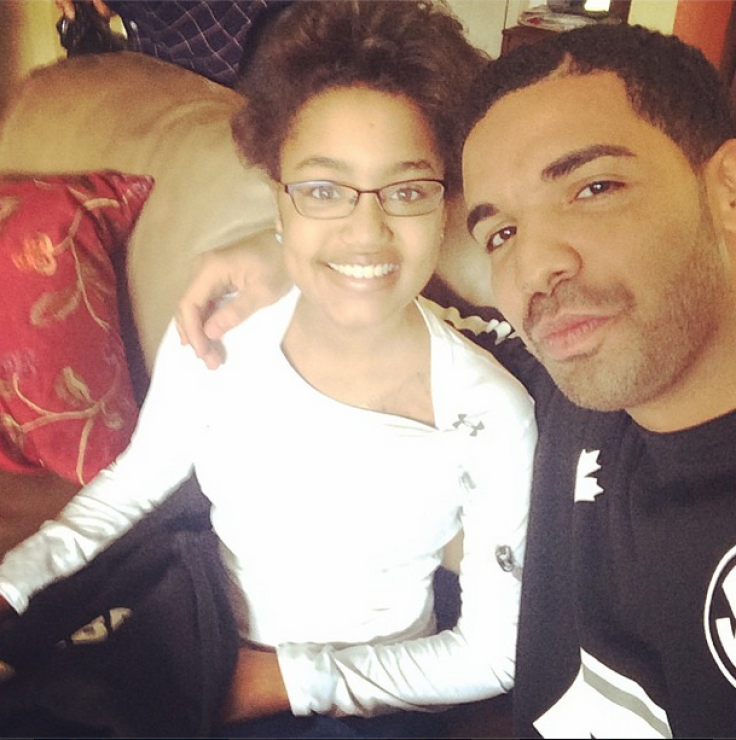 A 15-year-old girl from Houston, Texas, is unable to resume classes at Carnegie Vanguard High School because of her severe two-year battle with terminal brain cancer. Fearing that time was running out for Kennedy Brown, the teen's friends hosted a "high school in a day" experience by throwing her a surprise prom, crowning her prom queen, and even giving her a private graduation ceremony where she received an honorary diploma. However, there was one wish Brown's friends would need help with — getting Kennedy to meet her favorite rapper, Drake.
The teen's friends took to social media and launched a new hashtag, #drakeforken," last Thursday to get Drake's attention. "We aren't sure how much time she has left; she has been in hospice and is immobilized. Please help! It would mean the world to her and all of us. Thank you #Drakeforken," wrote a student, according to the blog NecoleBitchie. Peyton Campbell, Brown's classmate and friend, asked viewers on Houston-affiliate station ABC 13 to hashtag "drakeforken" in the video below. Within hours of the story airing, the trend went viral in Houston and other U.S. cities, causing Twitter to light up with supporters.
While Brown's friends hoped the rapper could at least send her something, Drake decided to plan a surprise home visit when he contacted the teen's father late Friday night. The rapper made a trip to Houston just for Kennedy, leading Brown to feel overwhelmed and star-struck. However, Brown was not shy to touch Drake's eyebrows when she sat with him face-to-face.
Drake took to his own Instagram and shared his experience of meeting the courageous 15-year-old cancer patient. "All these beautiful people #drakeforken turned into #kenfordrake I am so happy," he wrote. Complete photos of the rapper's surprise visit can be found on his Instagram.
Published by Medicaldaily.com