Drinking Alcohol Has Better Effects Than Exercise To Live Long Life, Study Reveals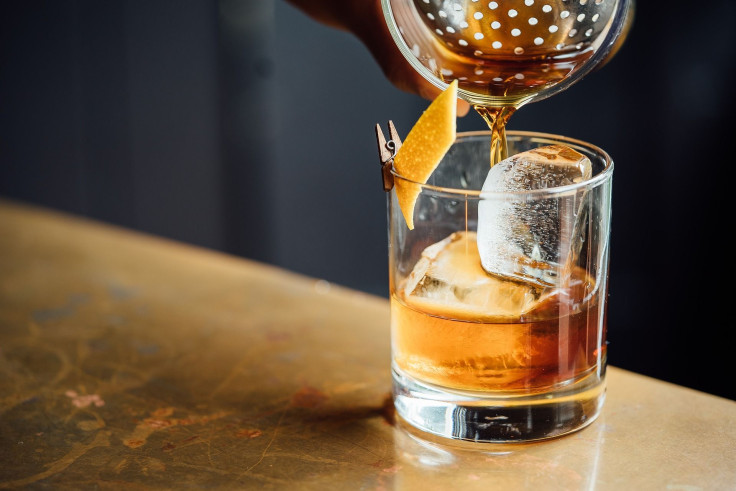 Who would've thought drinking alcohol has positive effects for living a long life? A new study revealed that moderate booze in your system will help you live past the age of 90. Now you have a reason not to skip happy hour after work!
Claudia Kawas, a neurologist at the University of California, led the study that tracked more than 1,600 nonagenarians. People who drank a glass of wine or a about two glasses of beer a day were 18 percent less likely to die prematurely. Those that exercised 15 to 45 minutes on a daily basis cut their odds by 11 percent.
"I have no explanation for it, but I do firmly believe that modest drinking improves longevity," Kawas said at the American Association for the Advancement of Science annual conference.
Kawas also added, "It's not bad to be skinny when you're young but it's very bad to be skinny when you're old." Her previous statement was due to the fact that those surveyed who were a little overweight cut the risk of dying before 90 by 3 percent. People who were overweight in their 70s lived longer than normal or underweight people did.
Another revelation was that the people who spent two hours a day on a hobby were able to cut their risk by 21 percent. "These people are inspiring -- they drink wine, drink coffee, gain weight, but they exercise and use their brains," Kawas said. "Maybe that can tell us something."
The 90+ study had participants being visited every six months by researchers who performed neurological and neuropsychological tests. Researchers obtained information about diet, activities, medical history, medications and numerous other factors. The participants were also given a series of cognitive and physical tests to determine how well people in this age group are functioning.
The study also found that over 40% of people aged 90 and older suffer from dementia while almost 80% are disabled. Both are more common in women than men. About half of people with dementia over age 90 do not have sufficient neuropathology in their brain to explain their cognitive loss. People aged 90 and older with an APOE2 gene are less likely to have clinical Alzheimer's dementia, but are much more likely to have Alzheimer's neuropathology in their brains.
"The sad thing is, we've added more years than we've added quality," Kawas said at the conference. "There's a remarkable core of individuals we see who maintain excellent cognitive skills and often motor skills."
Published by Medicaldaily.com